Branding you in your business should not take all day long on social media. When it comes to brand-building, marketers should be channeling their time and energy into understanding their audience, developing awesome creative content, and optimizing their results … not figuring out which tool to use.

You have followed me very long you know I am a LinkedIn Fan. Generating ongoing engagement with the right audience requires consistency over the long haul. While you won't be an overnight success, your efforts can pay off big, driving years of ROI for your business.

80% of content engagement comes from mobile devices. Make sure whatever link you are sharing in your content, or on social media is configured to look good and is responsive and mobile-friendly for an easy smooth scrolling experience.

Listen to this episode on Podcast #64

If it's not people will not stay on the page very long no matter how good the content is. If you are working a business and using social media you are also a content marketer.
The web is all about images and data to be consumed and googled. People who are not producing content (post updates, posting pictures, engaging in social connections) are not going to get the same response as those that do.
If you want and expect LinkedIn members to engage, you need to add value by providing helpful, inspiring content. I don't normally follow the stiff guidelines on Linkedin about strict topics but it is not Facebook where you are posting kids soccer games and what you ate for lunch.
You want to build brand awareness with broader relevant audiences, and drive traffic to ebooks, whitepapers, case studies, helpful how-to content, and more. I will always post my blog post on Linkedin, new courses, training, and things to use for business.

One thing that people like about LinkedIn the most is you only really have to post once a day. I will make one status update and add some stories throughout the day that I am also sharing on Instagram. Staying in front of people and being active is the key to connecting with new people on social platforms.

It will take you a little time to find your audience – but don't stop looking and connecting with people. Find posts that you can engage with, a look over the comments to see if you see someone else you can engage with.
Make sure we are connected on Linkedin and send me a message tell me you found me because of this blog post
Eye-Catching Formats
Rather than post just text-only updates on your LinkedIn Page, embed rich media such as videos to take your page from static to dynamic and make your post stand out. Don't forget you can post native videos with captions on your LinkedIn Page. This grabs attention and will boost the chances of broadening your reach
Your brand develops as you show up to be seen and share what you know with people who are looking for your products and services.
Creating content doesn't mean it has to be fresh from scratch every day. You can purpose content you have used before. Just because you have posted it once doesn't mean people have seen it. Repurpose images, blog post, and always repost your top producing content. It gives people another shot to see your content.
Become social.

Ask questions, use the polls, and respond to comments, with the goal of truly engaging in a two-way conversation. Please, OH, Please do not send spam messages for someone to buy your products if you have never had a conversation before. It will not work out well for you. I talk about this many times in my course. Your 1st step is to engage, engage, engage. It is simple and easy to connect with your new audience. Connecting is free.
Take Advantage of Hashtags
On social platforms, hashtags help you connect with topics and people you want to connect with. On LinkedIn use 3 in each post. If you use more than that – LinkedIn will not know who to share your content to. I personally, I always use #AngelaBrooks so I have my own hashtag feed on LinkedIn. You can go over to Linkedin and type in that hashtag and see how it pulls up my post.
CTA
Call to Action = now that you have their attention don't overlook the opportunity to customize your calls to action using different options (e.g., invite members to register for an event, contact your company directly, go to your website).

There are so many simple LinkedIn Secrets that most people don't use and miss out on free leads and connections. I talk about them in the pulse of LinkedIn
Take the time to grow your audience
Find your audience's pain points, business needs, and content preferences, and you'll see engagement in the form of likes, shares, and comments. Over time, that translates into connecting with an increasingly larger community of the right people. Linkedin connections are more likely to pass your name to their connections and referrals. Don't underestimate what one connection can do for your business.
LinkedIn Pro Tip: To use Website Targeting, you'll want to install the (free!) Insight Tag on your website. This code snippet also enables conversion tracking.
Join me in the Business Support Community
Most people can not learn this stuff on their own. I would say 1% of people can figure the process out with some type of guidance. Having the right tools to use and a community to ask real-time questions is going to cut the learning curve.
People who jump into the community but don't use it will not get the results they are looking for.
The heart & soul of MLSP is the amazing community. This is a family. Leaders will guide you, day in and day out, as we fight together for your freedom. No man or woman left behind. Ever.

I hope I get to add you to that community?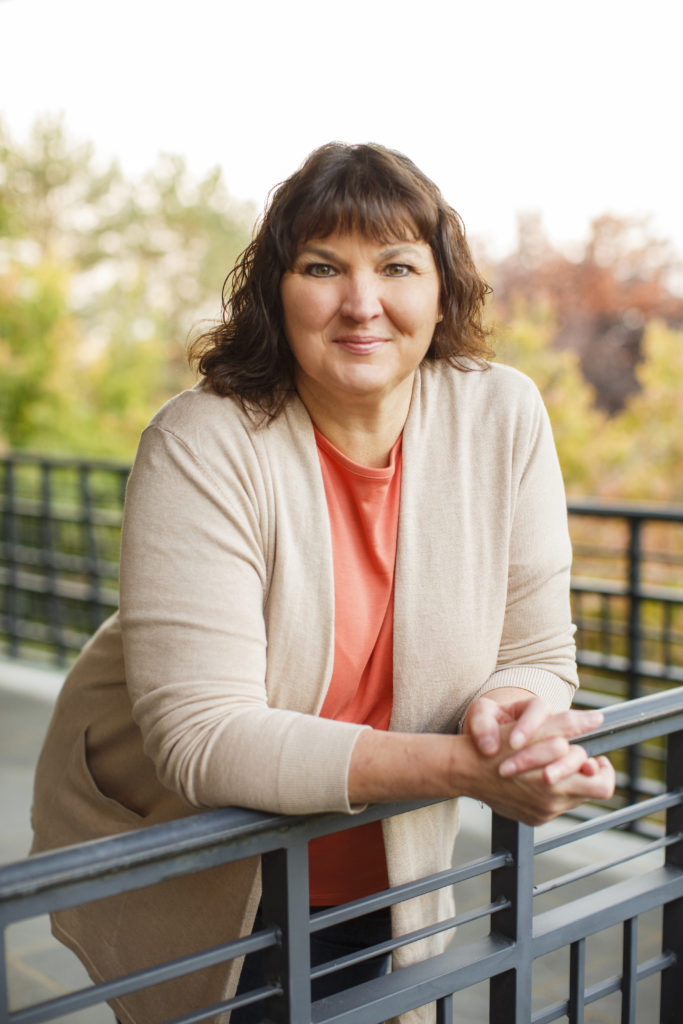 My name is Angela Brooks, I was a Burnt-out Nurse who turned to Blogging Content Creation | Simple Networking Conversations | Essential Oil Consultant | Digital Marketing Strategy | Author MLM Blueprint Secrets

I started marketing online in late 2010 and was able to retire from my 30 years of nursing career in 2014 to work from home. I have generated thousands of leads online using social media and made over 6-figures in commissions. Being one of the top leaders in the company, and teaching online for social media prospecting and lead generation to others just like you. Learn More about Angela Here
== Subscribe to the email newsletter ==

This post may contain affiliate links, which means we may receive a commission if you click a link and purchase something that we have recommended.