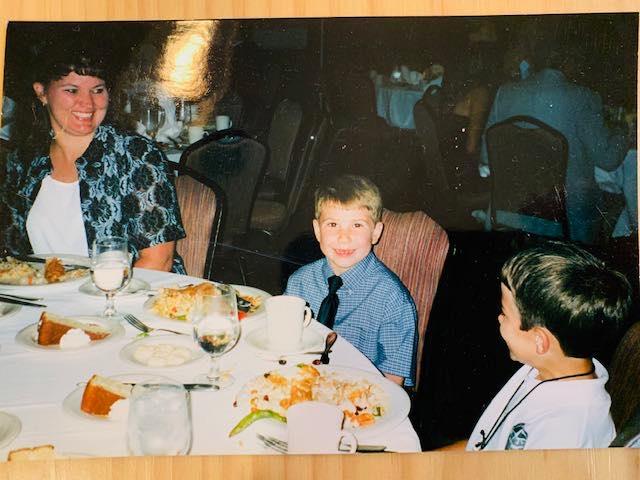 This picture was in August or October of 2001. This is where I started. My very first network company conference type event. I drove to Oklahoma City with my mom and niece. I was making no money. I had less than 5 people on my "team" customer base. I always had a box of product in the trunk of my car.

On the street, they called them dealers…but I was a registered 'distributor' 🤣. I had no clue what I was doing. My upline said just sell products, everybody needs what we have.

This is where I started.

I was single.

I worked nightshift on around 4 hours of sleep a day. I didn't have a big circle of people around me and the ones I did have didn't want a healthy product. They wanted an ice-cold beer.
My oldest son Zach was 5 yrs. old. He went to all the events and 'meetings' with me. He carried a backpack of cars and little men to play with while we sat on the back row of the meetings for him to play quietly.

His favorite part was the snacks.
After a year and a half, my upline stopped talking to me because no money was coming to that line in her organization. I was trying. I was talking to people. It even sounded like a sales pitch to me… well, it was.

I was totally in 'buy my stuff' desperate mode.
I never took anyone to the meetings with me. They were the worst rah-rah sessions ever. I felt like I needed a shower when I got home.

It's mind-blowing I drove to Oklahoma City for my first big event making no income from my business. The people on stage talked about home parties like it was easy and fun and money would fall from the sky once you had a few. The people at the top stayed at the top and no one new ever entered that space.

I set up at festivals, state fairs for a $500 spot, I paid $500 to do a breakfast presentation for the chamber of commerce, I have had dinners for the corporate staff to come to do presentations.

I had a HUGE sticker on my car…yes for real the whole back window (dear lord help me), I handed out business cards, fliers, I did everything they told me to do but ring the bell dressed like Santa.

I wanted this to work but I sucked. People looked at me like I was crazy. I felt like it.
Today…with the internet. That's not how it plays out. You will always build 1-1 connections but there are so many fun ways to do that.
I was working 13-hour night shifts at a psych hospital. I wanted to increase my side dollar. Whatever that silent drive was that kept me working paid off today.
There was NO internet to really brag about. No Zoom calls. The closest meeting was always an hour or two away. No GPS. I made one whopping $17.50 commission check with that company. Sold products and made $5 a bottle that I would reinvest. People would buy the bottles but they would not set up an account.

I didn't understand I was conditioning people to come to me like a store.
I also didn't know there were tax benefits for a home business so I didn't claim any of those and that alone would have been up to $8000 back in my pocket. I missed out on mileage and meals and all things business. Plus, I don't think my home town CPA understood home business deductions either. She probably thought oh great another one of those MLM things.

I stayed with that company for 3-4 years faithfully. Then I had to look in the mirror what was I missing? Why can't I do this? People were making money a lot less committed than I was.
A good look in the mirror
My dream was real I could see it, feel it and KNEW in my gut there was something I was missing. What I found out was I was like a lot of other people who would look in the mirror and see all the mistakes, and hear all the old voices in my head telling me all the reasons I could not run a business.

I was my worse critique but I never wanted to quit and I had every reason to stop.

I had no support.

None.

I wasn't making money.

I had no one to call and ask questions too. I just continued to read and learn anything I could find.
Fast Forward
I started doing video.
I was nervous.
I started posting selfies.
I was nervous.
I started going to bigger events.
I even got on an air plane and flew to another big city alone to learn how this worked.
My income from the business was not covering my trips.

Male or female, short or tall, skilled or learning, afraid or brave, you are an individual who is needed, NOW UP YOUR DAMN GAME. Look in the mirror, see what it will take, grow and change and don't make those you'll help wait.

Because YOU will help others. Only you can help them. Not me… but you.
I had a lot to learn. I stayed in the mix until I did. I am still learning. I will always be a student but now I can appreciate the tools I have to use verse the one on one option back then.
I have come a long way and you will say that to your mirror one day too. Just look how far you have come as of today. Not just in business but in life.

Business is not all about money.

It makes us grow and change who we are as a person.

You are my kind of people who want to grow like I did. I am glad you have read this far. I am looking for determined people like yourself.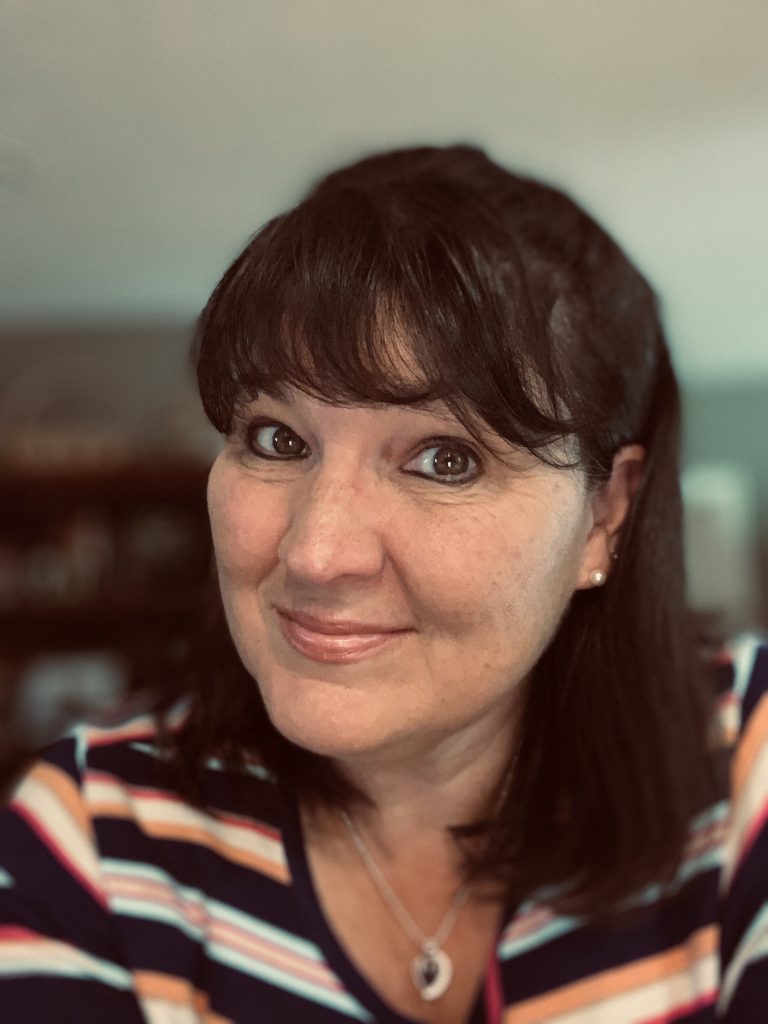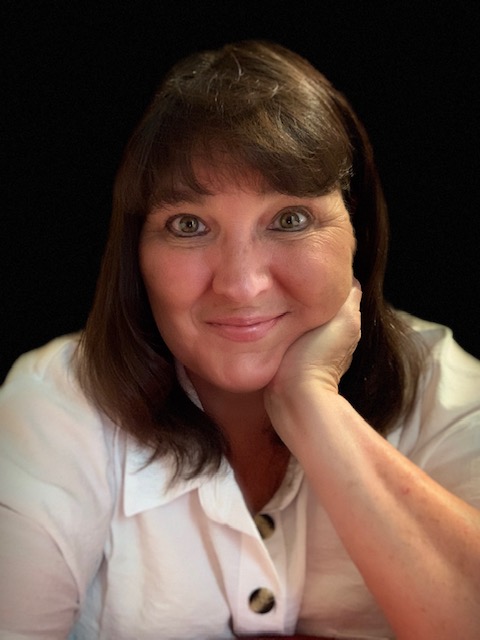 My name is Angela Brooks I'm from Kentucky, a mama who built a big business part-time on my lunch break blogging, using social media power hours.

After a rewarding 30+ year career in healthcare as a nurse, it was time to transition my lifestyle to one I had more control of. Burnout is very real. Decades of budget cuts, staff reductions and stagnant wages have resulted in a profession that is grossly overworked and under-compensated. I created a lifestyle that allows me FREEDOM that I had not known before with one hour a day.
== Subscribe to the email newsletter ==
This post may contain affiliate links, which means we may receive a commission if you click a link and purchase something that we have recommended.