Fear of success, perfectionism, and self-sabotage combine to hold you back.
Fear of success can be just as paralyzing as fear of failure. Many people fear success because it tests their limits and makes them vulnerable to new situations. Even worse, success can expose weaknesses and force people to deal with their flaws.
Success is scary because it involves change. Success can be intimidating and hard to handle. With success comes more challenges and responsibilities – and that can be threatening.
Sometimes people fear success because they don't know if they can live up to their achievements. They don't think they're good enough or smart enough. They're afraid they don't have what it takes to rise to the challenge, and they don't know if they can sustain their success.
Last night my mentor group of business builders met with PJ MCClure"The Mindset Maven" over the phone. He is the founder of The Mindset Maven, a company dedicated to eliminating the fear and frustration experienced by entrepreneurs. He has consulted with more than 2,500 small-business owners, as well as Century 21, Keller-Williams, Prudential, Citigroup, Fidelity, and the California Small Business Development Center
for an outstanding call.
One of the things that he said after I ask the question "How do you quieten the voices in your head that you hear over and over from family and friends when you try to move into a new direction." He told a story about his father in law and then said:

Why do you work so hard to get people to believe in something with you? Why is it so important to have others approve of our dreams? Not one history maker in the world ever gave the keys to their dreams to unbelieving friends or family. YOU believe….. That is enough.
It totally made sense how he said it – if the people you are trying to share with do not believe in them – stop trying to get them to agree with you. YOU believe and follow that dream forward.
My question to you is " Do YOU believe in you?" Post your comment below.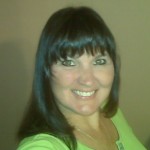 Angela is a nurse that has worked for 21 years in the same state funded psychiatric hospital assisting some clients that others might refuse to treat. She works on the psychiatric ward.
She also runs her own company on the side and supports other nurses in how to bring passion into their role at work. Out of the box remedies for speaking to people and more.
Angela's blogtalk radio show is laser sharp for today's world! Learn more about Mental Happiness Support Tools here
* Please note: I am not here to CURE, DIANOSE, Treat or suggest replacements for what a doctor prescribes – I am sharing my nursing adventures with you.
————————————————–
What Did You Think?
Let us know your thoughts on today's issue?
Remember – sharing is caring!
————————————————-
Are we connected on Twitter? | Come write on my Facebook Page wall!