How I built a part-time business on my lunch break blogging for profits that helped me escape punching the time clock.
If you are looking to add freedom to your life with a successful part-time home business on the go you have come to the right place. I teach people what I did to build a business part-time on your lunch break using social media and a blog working a full-time job as a nurse getting up at 4 AM and getting home at 4 PM doesn't leave a lot of energy for your family or a business.
I understand having limited time in the afternoon but I was determined to change how I spent the hours in my day. I felt guilty like most moms do, giving up family time to build a part-time business. I learned how to squeeze the most in a 24 hour day by using my lunch break and turning my 45 minute drive time to work into a mobile university and office. The one thing that kept me focused was the desire to have freedom from punching a time clock and working someone else's schedule.
I hated asking someone for the day off. I didn't like choosing my job over family events. I was struggling to balance a family and build a business. This is what I did…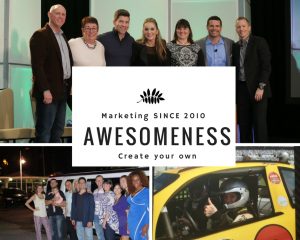 Who is Angela Brooks? I am a high school dropout that got married at 16 and moved to Italy. To young to get a job and no education.
I went back to school and got my GED. Went to nursing school and worked in the industry for 30 years.
I am married and a mom of two boys who love sports and we travel to their baseball and soccer games every weekend.
What started me on this wondrous path was the rude shock I received one Saturday morning as I stood on the back deck at my house. My husband and two sons were loading up the car for yet another baseball tournament, that I would miss because of work. I cried driving to work that day, That is not like me.
I had to watch my sons game through text message updates instead of sitting on the bleachers.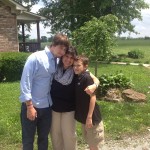 I had signs of burnout, I was angry because I was going to miss yet another big game. Once again, I'd settle for exciting updates from my husband's text messages and my boys' joyous recounts of their baseball heroics.
I couldn't just quit because I had to help provide for my family. But I was really at the end of my rope – exhausted, burn out trying to keep up with a demanding career, and the distress of missing my sons growing up was killing me.
How to use your lunch break to build a part-time income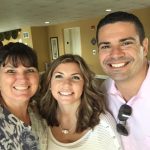 I came across several business coaches who helped me make my part-time, home business more profitable. I invested in my education and put everything I learned into action. I knew I had to do something different if I wanted to live a different life. December 2014, I was able to retire from nursing and work from home.
I am a high school dropout, who got her GED, went to nursing school, worked for someone else for 30 years and built a network marketing business to a million in monthly sales per month using social media and a blog.
I am like you I wanted to be able spend time with my family without the approval of a boss. I wanted more income than I had bills.