This week we had my friend Tiffany Malott speak to the Masterclass group. Not only did she step on some toes she woke some people up with the truth.
I started my network marketing company in 2010.

I was working full time as a nurse on the night shift 6 pm-7 AM with a 45 min drive to work and home. When I got home I had two boys and a husband either waiting to go to school, a baseball/ soccer game.

That left me with 4-5 hours to sleep fast before the tires started turning on my Honda.

I thought I had 7 more years before I could retire at the age of 48yrs old before I could draw my retirement pension.

What I didn't know was I only had 5 years before I would be eligible.

In the meantime, I worked on growing me and my business. Shifting my thinking was the hardest part of my business.

I remember the month when I made more money in my business than I did in 30 days of my 30 years of nursing job. It hit me.

I am doing this. I was building a business!
I remember the month that I paid off the Visa card and the car I was driving in the same month.

My goal was and still is to live a cash lifestyle and not a credit life style.

I was BURNT OUT –

I was miserable in my job.

If I could have stayed 2 more years I could have paid off the farm before I retired. The extra 2 years would have only added $100 a month to my pension check but I was making more with my part-time business than I was my job. I could have stocked piled more money over that time.

Network Marketing is made for a part-time income. It is the "extra" money we all look for. Plus it gives us a tax-deductible life that a W2 can't give you. The two together is a beautiful connection.
Don't Quit Your Day Job
You hear people in network marketing talking about quitting their job when there are more people than not that love their job. It is 100% ok to stay in your job and build and extra income.

Use it to pay off the debt that is causing your stress.

Use it for tax deductions that put hard-earned tax money back in your pocket.

When people are approached about a business their mind immediately says "I can't do that" or "I don't want to sell." Or "I don't want to quit my day job."

I am not looking for full-time network markers. I am looking for part-time builders who will do the daily income-producing activities for one hour a day. To break that down there are 4- 15 min sections in 60 mins. You can break your hour down however it works best for you.

The people who are on your team are watching you. They are using you as a role model for if they can do this.

Quoting Tiffaney Malott she says: People are asking themselves. Do I have time for a business? Do I want to build a business, Can I do it? If they answer no to any of those – you have lost them. If they say no to any of those questions in 30 days they will quit.
The magic wand to network marketing is to actually talk to someone in person.
Send them a text, have coffee, go to lunch, pick up the phone THAT is how you beat the algorithm. Get them off the depressing scroll hole of social media and actually talk to the person.

Most people are working two jobs already to get ahead in life and they are more behind with the 2nd job than they were with one job.

Plus, there are no deductions or tax benefits in working two jobs.

If people would continue to work their job and add network marketing on the side part-time. They will save $8000 a year in taxes and deductions plus an extra income.

Another thing people think when they join a part-time business is they have to post amazing post on social media three times a day, go live on video 2-3 times a week, they have to stand up in front of a crowd of people to speak.

I used social media, my blog and texting before I retired. I didn't do a live video til 3 years ago.

If you enjoy going on Facebook live – go live. You do what makes you feel comfortable. It is not required. High tech should become high touch with a real conversation.

I only teach people who join me what I do – I never talk about anything I have not done and had results with. What I do is simple. Easy and not sexy. It has made me a queen connector to people.

The object of social media is to post – connect and get them on the phone.

The conversation that you have with the person is what will shift the connection to a business partner. You don't have to be perfect but the more you do it, the more you will learn. Be upfront with people that you are learning and looking for people to grow with you.

Quoting Tiffaney Malott: Your feed is growth – your story is the connection your DM is sales. Most people aren't asking for the sale.
Inside the masterclass group, we have had some amazing trainers come in a break down their story to share with people just like you. It cost 90 cents a day. If you need a connection to build your story, Taylor Thompson will be speaking in May.

Jessie Lee will be talking about social media this week and Tiffaney Mallott brought business back to simple steps yesterday that is now in the training vault to listen too and take notes.
What would working with a mentor who has hit the top ranks in network marketing do for you? It will give you clarity, confidence, strategies and skills to BUST through your goals!
NO Contracts. 
90 cents a day.
Leave anytime you want.
Hottest Strategies online right now.
Oh and have some fun conversations.
Monthly QA Zoom call plus speakers coming in to train for 90 cents a day.

Learn more: https://angelabrook.com/Masterclass-Facebook-Group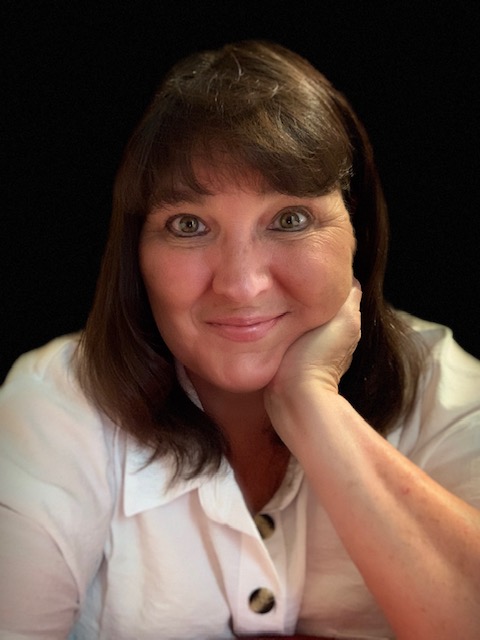 My name is Angela Brooks I'm from Kentucky, a mama who built a big business part-time on my lunch break blogging, using social media power hours.

After a rewarding 30+ year career in healthcare as a nurse, it was time to transition my lifestyle to one I had more control of. Burnout is very real. Decades of budget cuts, staff reductions and stagnant wages have resulted in a profession that is grossly overworked and under-compensated. I created a lifestyle that allows me FREEDOM that I had not known before with one hour a day.
== Subscribe to the email newsletter ==
This post may contain affiliate links, which means we may receive a commission if you click a link and purchase something that we have recommended.