This is why your business is not growing

What does achievement mean to you?
Money?
Rank?
Are people screaming your name?

What part of your business brings you the most joy.

What lights up your soul?

I was guilty of running around in circles chasing the money when at the end of the day I was setting myself up for another job. There was nothing driving me. I didn't have a goal at the end of the check.

You must have an impact and fulfilment for yourself as well as serving other people.

If you are looking to bring the best 'you' to your business I can guide you, but the way I do things won't be the way you will need to do business.

You are like a larva that turns into a caterpillar, that will build it owns cocoon to grow into a beautiful butterfly.

== Subscribe to the email newsletter ==

Building a business is a process that has no short cuts. I can give you a road map of what worked for me. I can't promise it will work for you.

Some people can't be consistent in their business for a week much less 10 years. I wrote blog post and emailed my list when I had no one commenting and only 2 people on my list. That is not a joke.

Who are you BEING?

Are you being yourself or trying to become the carbon copy of other successful people?

The world has you believing that driving a Mercedes equals success.
Taking your kids to Disney makes your kids happy.
Netflix is how you are supposed to relax.
Building big funnels and talking on Facebook live all day long is how you find your tribe.

You can look at two business owners doing the exact same things. Using the same strategies, using the same tools and you will notice one is winning and one isn't.
We don't need any more templates or scripts for business. Just be yourself… talk in your language…describe things your way … give your examples … mirror what made you buy something or get started…tell your story… Share your dreams…be your own example.

That's what people relate too.

== Subscribe to the email newsletter ==

We need unique originals.
Most people are seeking to mirror other successful people as a blueprint for their own business. All you should be doing is observing how they are showing up. Watch their posture. Follow the consistency. What is it about the person who has your attention that makes you come back over and over?
Seek to learn how their mind works and the confidence they have in their own body. THAT is your business blueprint.

Building a business is not about being perfect – it's about bringing YOU to the table and showing your customers who you are.
When you sit and spin in the 'doing' but not in the 'being' uniquely you. There becomes a struggle that keeps you spinning your wheels.
Sometimes we are like being inside the jar and not able to read the label. You are too close to your own business to see what you are doing so well that makes you stand out.

== Subscribe to the email newsletter ==
What do you do
I have always disliked the question "What do you do?"

People expect you to spit out a 30-sec elevator speech that makes most people shake their head and move on. They don't know how to respond to other than 'Aha ha'. I am more than a 30 secs commercial spill. There are more details about what I do. I am a people connector who gets paid to show people how to make money.

Business is not about being perfect. You don't have to have big funnels, huge email list, or a perfect branded blog to be successful. You don't need to run ads and spend all your income on more things to look successful.

People spend more time in their head looking to solve all the problems before they get started instead of just being their best self and showing up. People follow you as you grow not once you become successful.

I do many things in my business that I enjoy. I am in the people connection business. I find out what people are looking for and see if what I do would work for them or could be a match.

I don't own a health and wellness company. I am an affiliate, I don't own a coaching platform but I am an affiliate to a high-profile learning/ affordable coaching offer.

I teach what I use in my own courses. I blog, I write, I connect. I share my resources.

I learned very quickly when I went to events and bought special clothes to wear I never wore them again. I was spending $300 an event on things I didn't like to impress people I didn't know.

When I stopped and started wearing what was comfortable for myself I was able to be me. I also noticed people could relate to just me. Not my $100 pair of shoes.

== Subscribe to the email newsletter ==
The Key to what people are looking for
I have found that people are constantly looking for who they need to mimic to build their business around. You are enough.

You.

Your story.

Your journey

Your cocoon.

Yes – you need to be out on the web.
Yes – people need to find you
Yes – You have to do marketing
Yes – you have skills to learn.
Yes – You need to be connected to what makes you money.
== Subscribe to the email newsletter ==
Butterfly Transform
Today you are a larva learning how to build its own cocoon… No one can help the butterfly out of the cocoon or peel back the layers because the caterpillar would die. The butterfly has to grow and push through the hard stuff to be able to spread its wings and fly.

So do you butterfly.

PS: : Aha – you are still reading – hello butterfly. I am glad to meet you. Not everyone will see this message. Post on my Facebook wall.

​"I am growing in my cocoon."
---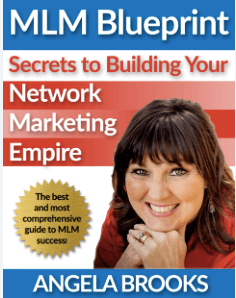 Tips on how to grow your business WITHOUT weekly home parties
​ The inside scoop on how I was able to replace – and then surpass! – my full-time nursing income while working part-time using my smartphone

​ Social media strategies I use to connect with a community of raving fans
---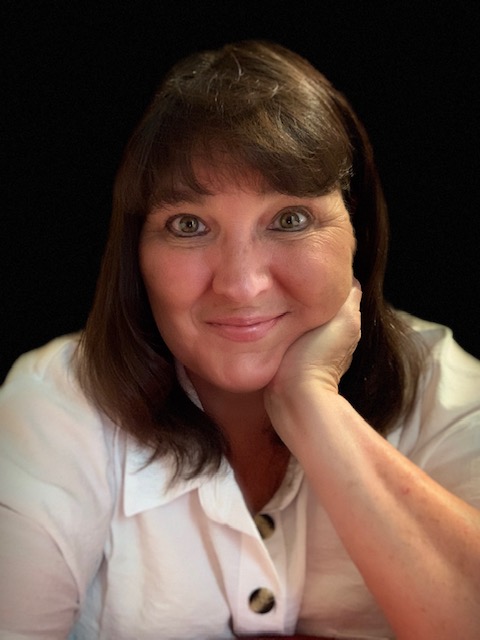 My name is Angela Brooks I'm from Kentucky, a mama who built a big business part-time on my lunch break blogging, using social media power hours.

After a rewarding 30+ year career in healthcare as a nurse, it was time to transition my lifestyle to one I had more control of. Burnout is very real. Decades of budget cuts, staff reductions and stagnant wages have resulted in a profession that is grossly overworked and under-compensated. I created a lifestyle that allows me FREEDOM that I had not known before with one hour a day.
== Subscribe to the email newsletter ==
This post may contain affiliate links, which means we may receive a commission if you click a link and purchase something that we have recommended.