Verbal Abuse – The Healing Journey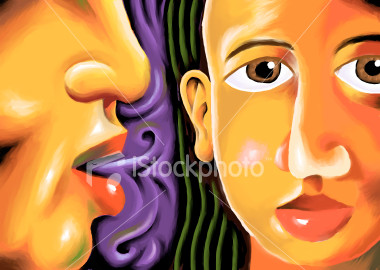 The other day I was in a restaurant and I overheard someone say to a kid, "Stop pushing
your sister.You're a horrible boy. If you don't start behaving the devil will come and snatch
you away. You're evil and mean."
I about fell out of my chair and I glared in the direction of the other table. The child was
hanging his head and the adult was continuing the tirade, now sounding even more
incoherent. I held my tongue, long ago realizing that comments to others in public places
rarely help and often make things worse—so I didn't jump up and give the adult a quick
lesson in child management. But, I was tempted and as always shocked that people
are still saying things like that to kids.

If the kid in the restaurant regularly gets feedback like that, his chances of feeling
positive about himself are pretty bleak. Research would suggest that he might be at
risk for becoming a bully and doing poorly in school. Most people understand that it's
not great to humiliate, degrade, or call children names.
That's good. Kids should be nurtured and nourished. The message that kids will react
with increased effort and improved behavior when given positive reinforcement has
become firmly rooted in our culture. That's great. Most of the time.
However, there are times when too much praise can have the opposite effect. Let's
say you ask a child to do a task. The child puts very little effort into doing the task but
gets rewarded anyway.The child is rewarded for a barely mediocre job. She is less
likely to put in effort in the future than had she been told that she needed to go back
and redo her paper.
This happens all of the time in teaching and parenting. I know I've been guilty.
Sometimes, we just get tired of making the effort ourselves. After all, sometimes it's
easier to give in rather than stand firm and have high expectations. Yet in the long run,
kids don't benefit from empty praise.
What does this have to do with anxiety? Both the kid who was the recipient of verbal
abuse and the one excessively praised stand at higher risk of developing anxiety.
That's because neither one learns how to tolerate frustration and persevere through
difficulties. Neither one has an accurate self-view. Raising resilient kids takes a little
more work, but it's worth the effort.
Angela is a mental health nurse who has seen the results from mental and verbal
abuse over the years with grown adults still struggling with the events that occured
in their childhood. Parenting is hard work. Being a kid is hard work. As we age
hopefully we learn enough along the way to stop the hurting.
Angela also works with marketing a company that is changing lifes.
Angela is a nurse that has worked for 22 years in the same state funded
hospital assisting some clients that others might refuse to treat. She works
in the psychiatric ward.
At 5' 7" tall many of the patients she treats come in shackles and tower over
here, but this power packed woman is able to release peace into a chaotic
environment.
Listen in as she shares weekly some of the events that she has experienced, learning
to love those who others have forsaken and tips on how to bring peace to your own life.
She also runs her own company on the side teaching other nurses how
to bring passion into their role at work. Offering alternative health insights,
out of the box remedies for speaking to people and more….
Angela's blogtalk radio show is laser sharp for today's world!
Facebook comments:
comments