What is on the Other Side of the Door of "I Wish I Could"
 After visiting a family member this week that is in transition of leaving this world and headed to heaven, I looked at her body laying in the bed full of infection, her body tired, her mind exhausted from Alzheimer's, laying in pain. I had to wonder did she do all she wanted to in this life that had been a dream. (
This song made me think of her
)
I hear people say over and over in conversations "I wish I could…" or "Someday I would like to…" The fear that lives in peoples mind responds as if steel chains and gates are keeping them from doing the very thing that lives in their mind. When in reality those chains do not exist.
It made me reflex on the first coaching program that I went through and how excited I was when I signed up. I was not nervous because all the work in the class. My mind was wide open and ready to suck up the knowledge that would carry my business to the next level.
I have always looked at learning like my son's Mario game. In the game, as in business, Mario has to run, jump, and swim to find different clues to make new doors open for him to jump through. By all means your business is not a game. But you have to always be in learning mode to find business nuggets to get to the next level of open doors.
Life – like the game, you have the controller. Grab each business tip, tool, training that you can tap into to learn how to apply the skills you learn.
I have a vision for my business of where I want to see it go. I want to help people on such a large scale that I have to work with a business coaches to guide me down the path she and he have already traveled to be able to lead with greatest. As I told my mindset coach this week, I can see two big wooden doors with long handles. And I can feel the energy on the other side of the doors from the people that are waiting for me to learn so that they can step out of their comfort zone too. 
As I look at the doors I have not learned all the skills that I need to pass through those doors just yet because I cannot reach out and touch them, but with each masters program I learn greater skills that will open those doors too.
If no one has given you permission to chase your dreams – please allow me to do that for you. You have a dream for a reason reach out and find all the tools it takes to make it come true. What I found out, as I got closer to my dream it looked a little differently up close that I had imagined – much bigger!
I share with the business clients that I work with the information that allows them to grow. I encourage them not to wait for tomorrow. Today has the nuggets you need to take a step forward and tomorrow will be another today.
With sweaty palms and nervous excitement, I began a business coach training that will have someone with me for the ups, downs, frustrations and celebrations. For 21.5 years I drove down the same road to the same job working in the same environment until I got brave enough to really stretch beyond my circle.

I do not want to pass through this life with any regrets. I want my bucket list to be worn out and marked out. I want to see smiling faces looking back at me that have grown bigger in business and life because of how I lead them. Just think, someone is also waiting on you to take your first step to give them courage to take theirs. Your dreams are not just about you.
I would like to share what I have learned with you, the words "I wish …" should say "I did!" Join me as I team up with amazing business minds and beginning businesses to show you how I have used my control stick to pick up the many nuggets. Fill out the form and your information will be in your hands in just a few minutes. You won't regret it…but you will regret your bucket list not being finished.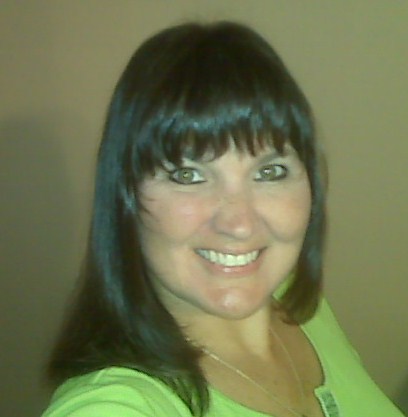 Angela Brooks is a mental health nurse educator who spent the last 22 years working in a state funded mental hospital. She is the author of "The Nurses Voice" who exposes raw truth as a nurse. She is transitioning from nursing to one of the top positions in a health company changing life's one oil at a time.
Facebook comments:
comments