About Me

Hi, I'm Angela Brooks – former burned out mental health nurse.
I've also worked as a nursing educator; all together, 25 years in the mental health field. I'm a mom of two active boys who love sports and we travel to their baseball tournaments all the time. My husband is an amazing man who has supported me all through my business journey. Social media is my game plan and I run my business on the go using my blog and social media. In fact, I recently grossed $350,000 in team product sales in one month it ALL started from my blog and social media. Thank goodness for my smart phone – it's made my on-the-go working life so much easier! What started me on this wondrous path was the rude shock I received one Saturday morning as I stood on the back deck of my house. My husband and two sons were loading up the car for yet another baseball tournament, that I would miss because of work. Most nurses and other on-call professionals work all hours and what seems like most weekends too. What a drudgery!
It finally hit me that day, driving to work, that there HAD to be a better way to live my life.
I had signs of burnout, I was angry because I was going to miss yet another big game. Once again, I'd settle for excited updates from my husband's text messages and my boys' joyous recounts of their baseball heroics. I couldn't just quit, because I had to help provide for my family. But I was really at the end of my rope – exhausted, burn out trying to keep up with a demanding career, and the distress of missing my sons growing up was killing me.
What to Do When You're Burned Out
I searched for a business coach who could help me make my part-time, at-home business more profitable. Then I worked hard for 13 months learning everything I could learn about online marketing, newsletters, email, and social media.
Very soon, I added 92 business members (who are all still active and growing) to my business WITHOUT picking up the phone or having those terrible home parties that no one wants to go to anyway. Happily, a few years ago I was able to get out of those horrendous nursing shifts and become a nursing instructor. That was a lifesaver, as it wasn't as strenuous and I had more energy to really grow my at-home network marketing business. Soon I will be giving that up too! So do you want to dramatically increase your income but don't know where to begin? I know the feeling. I was there too.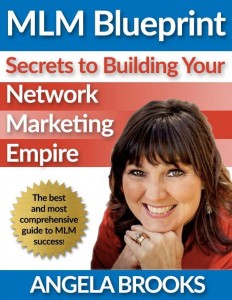 Click here to Get your copy of the MLM Blueprint Secret
Learn how I built my business online