Dear Nursing Professional, Doctor, Nursing Assistants …EVERYONE in medicine who is barely hanging on:

I spent 22 years nursing the mentally ill in a psychiatric hospital, so I know ALL ABOUT – the stress, the headaches, the endless paperwork, the lack of sleep…

My book – "The Nurses Voice" – lets you in on the secrets I learned about human nature and how the deepest wisdom can come from people who are completely different from you and me.
My mission and purpose behind this book is to help anyone in the medical professions understand that you are not alone. I'm a nurse, so my stories, anecdotes, and insights come from my many years in the psych ward. I explore what frustrates and drives ALL nurses to want to quit nursing even when they love taking care of people.
What makes nurses stay in such an impossible situation? Everyone wants a better work situation, to be recognized, to be heard. What they do on the job matters deeply to medical professionals and they stay through thick and thin because of their love and dedication to medicine and helping people.
Do you sometimes just want to SCREAM because you think nobody understands you or your circumstances?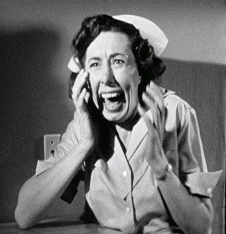 Well then, this book is for YOU!
You'll nod as you read familiar situations, and laugh as you "get" the quirky medical humor that nurses and their colleagues NEED to stay sane. This book UNDERSTANDS YOU, the burned out, overworked woman that you are!


This fast-paced book will amaze you and give you insight into: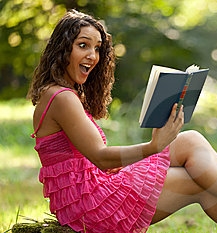 How a nurse feels on the "other side" of those mysterious hospital doors
What drives nurses to leap tall crises like Superman
The nightmares nurses are so afraid to recall
What happens when a nurse comes upon a suicide – and she's not trained for it
How we draw strength for just one more shift
The night shift – – a whole other world of nursing
Laughter at the most unlikely times keeps everyone sane and how without it, the entire system would come crashing down

In nursing, the "new kid on the block" gets stuck with the most patients and the most difficult ones – the ones that require the most care, the cases all the veteran nurses are so relieved they don't have to face. But when I first started my career, I was so tickled to be called a professional nurse that even the heavy and challenging patient load didn't get to me. I quickly found my routine and went right to work. .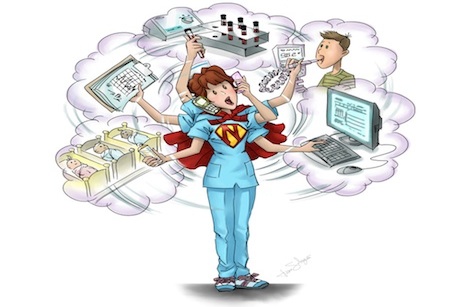 I was so enthusiastic, so energetic, that I signed up for the "float team" so I would be familiar with everything in the hospital.  The "float" meant that for each shift, I would work a different care unit – oncology, medical, orthopedics – I did it all. Three to 10 patients that require full care each shift doesn't leave much time to get bored.  Soon I knew the ropes of almost every nursing task you can imagine.
I was SUPER NURSE!
Then one day, the lunch room buzzed with news of the local mental hospital offering a $5.00 per hour raise to work for them. I had no idea what went on over there – all I knew is I could use the raise. No more convincing was necessary for me, thank you. I had an application in that afternoon.
When I got the job, I quickly discovered that a psych nurse has to have a deep passion for both the patients and the profession to succeed in this most challenging of nursing fields.
Happily, I found that I'm a natural for it because I enjoy patients' stories of their lives. How did they get in the situation they are in now and what did they used to do? Who were they before they became troubled? Most of my clients' illnesses were triggered by a traumatic event.
Because of the delicate personal situations most mental patients present, a psych nurse calls on a huge range of assessment skills. Medical nursing requires certain assessments for IVs, catheters, and for symptoms and reactions due to surgery or other treatments.
But in psych, clients come in with medical issues in addition to their mental condition: uncontrolled diabetes, high blood pressure, or foreign substances in their body.
Finally, I found out that the ability to size someone up quickly is critically important. Are they feeding me a line or should I really check out their story some more…
For all of these reasons and so many more, my poor harried colleagues, is why I wrote this book for you, for me, for ALL of us who answer the call of the needy, yet often feel we have nowhere to turn for someone who UNDERSTANDS US.
So take a break out of your busy day and do something that you will thank yourself for, Click below to purchase YOUR COPY of "The Nurse's Voice".