The question is the air is will the kids go back to school or will families be struggling to learn how to home school kids. Not something most families had on the 2020 agenda.
When we hear back-to-school we think of boxes of pencils, backpacks, new clothes and shoes. I don't think I have ever heard of anyone preparing their immune systems to fight the public germs that are about to hit the hallways.
No one stands in the bathrooms to make sure kids aren't fighting or better yet washing their hands. They are rushed to get to class with only 5 mins or less to get to the bathroom and to the next class. Handwashing will always be skipped when someone is rushed.

Each classroom holds 18-25 people for 80 mins a day and then they change classrooms. Swapping germs from one room to the other all day long every day.
The desk isn't cleaned in between classes and doorknobs are wiped maybe once a week if that. The pencil sharpener is never wiped down (do they still have those on the walls?)

Lunch tables are wiped down with the same dirty rag for all 40 tables in the lunchroom.
Build your immune system like an armed car
The immune system is composed of a network of cells, tissues and organs that work together like a well-trained army. Your immune system is the guardian of your galaxy, protecting your body from all sorts of germs and invaders. You want an immune system that is resilient, one that is going to respond to all of these disease insults and then bounce back.

In order for it to do it the job we need to give the body all the ammo to fight like a true soldier.
Here are some of my favorites and suggestions to give your little one or big kid the tools to fight the germ intruders that come with going back to school every single year.
Immune Boosting Tips for Kids' Health
MightyZyme chewable [item #3259] contain enzymes that naturally occur in the body that support and assist the digestive needs of growing bodies and the normal digestion of foods. People rarely give gut health credit for how much work it does to keep us up and running in wellness.
---
2. NingXia Red Juice for breakfast: NingXia Red is a liquid supplement that is mainly comprised of superfruits which include plum, apricot, pomegranate, blueberry, and wolfberry. It is the infusion of various essential oils and potent fruits that contain powerful antioxidants which are known for their profound effects on the human body.
---
3. Thieves® Waterless Hand Purifier [Item # 5142]: How kids get so dirty is beyond me! They touch everything and dirt seems to follow them. Teach your kids about cleanliness before eating snacks or lunch with convenient and portable Thieves Waterless Hand Purifier.
Keep it in a front backpack pocket or gym bag to help kick germs to the curb.
Put it in the glove box of your car for quick application before or after school!
---
4. Sleep is the key to all ages being able to rest and regenerate the body and rarely do people or children get enough sleep to start the day well rested. Diffuse Sleepylze [item #5307] as a nightly routine that gently transitions into quiet, peaceful rest. Of course I have never had my boys refuse a massage with some oils on their back before bed.
---
5. Homework First! How are you going to keep them focused and fewer distractions. We have to get grounded, calm the stress of school and promote clear thinking so they are focused during school projects.

KidScents® GeneYus™ [Item #5310} can be diffused or applied with a carrier oil to the back the neck or templates. This is one of my favorite oils to use when I am writing a blog post.
---
6. Feather the Owl [ Item# 27007] Seriously this is the cutest diffuser for kiddos to have in their own room or in their workspace area. Plus it is humidifier, aroma diffuser, night-light, and white-noise machine—owl in one!
If you are going to diffuse oils you may as well have the cutest one to run.
---
7. Peppermint Oil – [Item #3614] Mom and Dad… I didn't forget about you. It takes an army to take care of our kids. They are full of energy and we are dragging along trying to keep up. Peppermint essential oil provides a familiar, recognizable scent, but Peppermint is so much more than just a nostalgic, fresh aroma. This oil can be diffused to create a stimulating, focused atmosphere for daily tasks. Add a little carrier oil and apply it to your temples, behind the neck, over your wrist. Get a little boost to get going until after supper.
---
Follow me & Share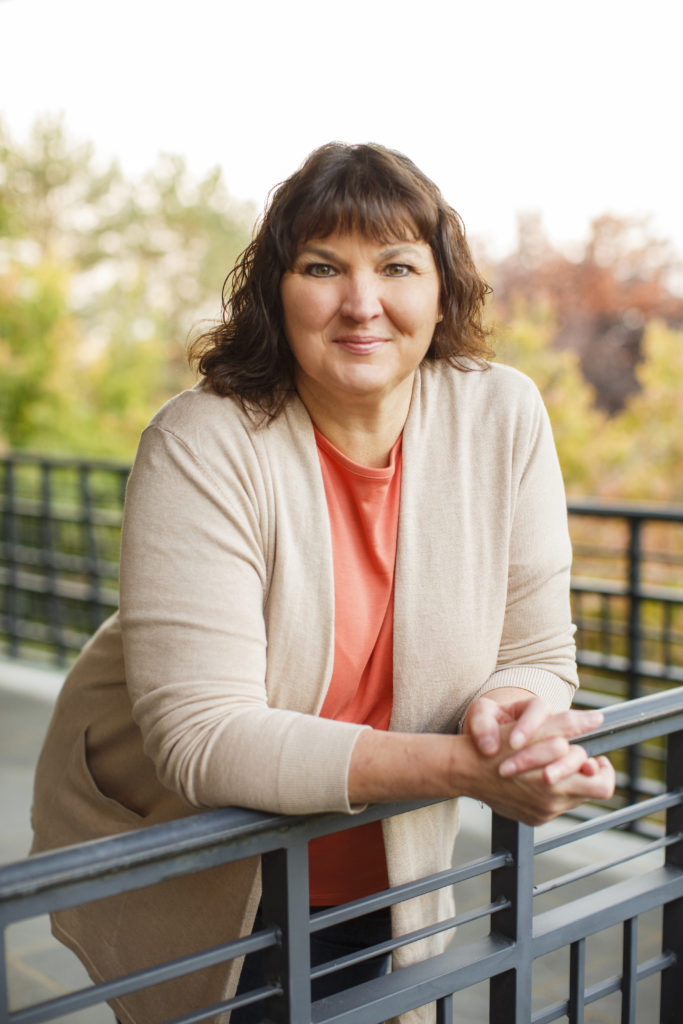 My name is Angela Brooks was a Burnt-out Nurse who turned into 6-Figure Essential Oil Biz Owner*Blogger * Social Media Connector * Masterclass In.no.vater *Seasoned with Kentucky Sass.

Angela started marketing online in late 2010 and was able to retire from her 30 years of a nursing career in 2014 to work from home. She has generated thousands of leads online using social media and made over 6-figures in commissions. Angela is one of the top leaders in her company, and teaching online for social media prospecting and lead generation to others just like you.
== Subscribe to the email newsletter ==
This post may contain affiliate links, which means we may receive a commission if you click a link and purchase something that we have recommended.
Please follow and like us: