Everyone knows that nurses are the worse patients – or at least this nurse is. After several years of not needing to go to my general practitioner for care, I step up to the window in the office and the lady at the counter could not even find me in the new system. I explained I did not hang out at their place much but I really had been there before. After looking in the archives she found my name and confirmed I was not a new patient. Even though it had been 3 years since I had been there for myself. I had a clip board handed to me "Fill out these forms please". I could feel my nose snarl at the clip board, not at all the papers I had to fill out (not that I was excited about those either) but the germs that were hanging on to the clip board with both hands. I always think about how many people who have snotty noses and are coughing all over the clip board that I am now holding. The one item in the Doctor's office, which is not wiped off at the end of the day, or between germy sick patients.
Yes – I know what you're thinking, and it is true. I am a germ conscience person. OK – FINE – germ phobic. There I confessed.
As I handed her the clip board with the new information I whipped out the hand gel that I had in my purse. I returned to my seat trying not to touch anything other than my butt to the seat. When she called me back for my turn in the sitting room. The nurse weighted, measured and questioned me. That alone is enough to make a person forget what the problem was they came in for. Then after standing on the scales…do I need to say more. When she reached for the blood pressure cuff, just as I have done a thousand times as a nurse. She ask me to remove my long sleeve to get my blood pressure. Snarling my nose I explained she could get it through my shirt – I did not want that dirty blood pressure cuff next to my skin (like my shirt was an iron sleeve to block out all germs) – she smiled, "I totally understand." She continued with her routine on her hoary patient.
Sitting in the little room with a chair, an exam table and a crooked clock on the wall – I waited. Sitting still is not the easiest thing for me to do anyway, so sitting in a room with nothing to do but stare at the exam table gave me plenty of time to think about all the nasty germs sitting on that table waving at me. Ok – maybe they were not waving at me for real – but I know they were there. I thought to myself if I had a rag and some cleaner I could wipe that off for them while I wait. 30 minutes later which felt more like an hour she walked in apologizing for the long wait.
Once more in less than an hour's time she was reading my history and collecting information adding it to the new system. Once she completed the task of asking me about my family and their illnesses, my history, we finally get down to the reason I am there. We both laughed because it sounded exhausting listing all the medical issues in my family – which are quite a few.
I explained to her to reason for my visit. I gave her my best nurse assessment with descriptions as if I was giving report on one of my own patients. I even helped her write the facts for her treatment plan. She asks me to get on the germ table – I meant to say the exam table. She performed her own exam quickly with non- gloved hands and without washing her hands before or after touching me. Yes it made my skin crawl, just so you know.
The disadvantage to being a nurse knows what Dr's and Practitioners should be doing to prevent the spread of germs to
their patients or from patient to patient. A very simple technique of washing your hands each and every time you touch another patient cuts down on germs getting a free ride.
It is the simple things in patient care that can make such a large difference in the health of the people in your care.
Becoming a patient is not easy for anyone. In order to be cared for a stranger has to invade your space, touch your body or be in your area. As a nurse looking in from a patient role sees the things that are missed quicker than someone who has never worked in the field of health care.
You do not know who is watching your skills. It could be as simple as washing your hands with soap and water, or taking that extra step to do something just a little better. You should perform your best skills even when no one is looking or no one will know. You could become the patient some day and the person taking care of you could miss a simple step.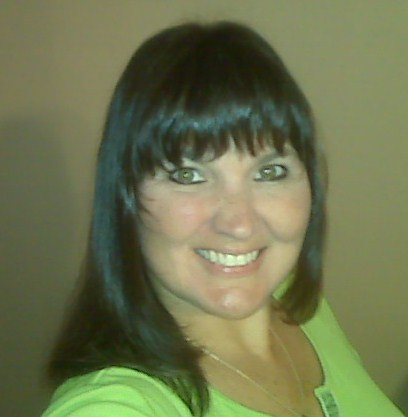 Angela Brooks is a mental health nurse devoting over 25 years to the nursing field. She is an author, contributor to the nursing magazines "Scrubs Magazine" and "NurseTogether.com".
She is the founder of angelabrook.com, a company dedicated to helping empower nurses who works in the mental health field. Not just for nurses – but those that nurse others in life. She is the nurses voice, the voice for those unheard. Join the community of nurses from around the world.

Thanks for Reading our News letter Will you help us spread the word
Click on the link icons below and share this message for others.
Come on over and leave your comment on the blog.
Share on Twitter? | Share your comment on my Facebook Page wall!




Facebook comments:
comments