What I have learned in business is it takes patience the progress is slow and humbling. As entrepreneurs, we are always looking for what improves our products our presentations and heart connection to our unique market. My overnight success test taking me six years to accomplish the level of success I had it didn't come with all of the rules and easy steps. It came with lots of jagged corners and learning curves.
As a work at home Lady boss, I have to schedule time out of the house to shut down the business brain. I hired a personal trainer that I have worked with two days a week for a year and I have always been interested in Yoga.
I spend all day making decisions running a business, developing products that can teach what I have learned through webinars.
I wanted someone else to set the rules and I follow their lead. My husband and I attend a class where we stretch, bend and work on our warrior pose and turn everything else off for and hour and 15 mins. No calls. No text. No facebook. Just me and my breath.
Enables a relaxed state of mind
It is the most relaxing thing I do for myself. I am not worried about email or if someone got their product on time or needs more. Nothing happens within that power hour but breathing and stretching. In business, people can be very demanding and feel entitled to your time.I like to make sure people are taken care of and then I realized I was not taking care of me.
Yes, I was going to the gym… and I found myself listening to training calls on the elliptical, or responding to emails on the bike. I was not all in for that hour in the gym.
Build confidence
As a leader, there are always times that you need an extra boost of confidence. Whether it is to give a training to your team or being interviewed my someone looking for your best tips. There are lots of people pulling at you from all sides and yoga has taught me to sit back on my heels and inhale, pause and bring it back to my breath stay present and ignore the negative talk in your head, as it is just talk.
Reduces stress
Yoga is best done in the morning before you open your email and get started in the circle you can get caught up in on your desk. I have noticed when I do yoga in the afternoon it takes me longer to get focused and relax. Honestly, most of the things we worry about are not much more than a hill of beans but we carry it around anyway.
Both meditation and yoga empowers creativity
There have been many days I have sat at my desk trying to write a  blog post on a topic I knew I wanted to write but nothing would come. The moment I got up walked away and took a walk or did a few yoga stretches on the back deck the words begin to flow in my head. The fresh air and grounding to the outdoors open your mind to be able to be more creative in a shorter amount of time, at least for me.
Slowing the mind down instead of speeding it up has opened the pathway to more clear thoughts and better presentations. At night when I close down the office and turn off the lights, after a hot shower, I will sit quickly and listen to a meditation app called "Calm". Just 12 minutes to close out my day – relax my mind and help me get good nights rest so I can be ready for the world the next day.
Quiet the mind
Our mind is a busy place. It is multitasking all day. When you are driving, having a conversation, cooking and when you are working your business. The never-ending to-do list can drive you frazzled. This continuous cycle can overwhelm or paralyze you. Slow, intentional breathing pulls your mind from your thoughts. Before the practice begins I use a drop of essential oil on my hands to inhale each time they pass by the nose for relaxation. (lavender, orange, and Ylang Lang)
Benefits of Yoga
Stress Relief
Pain Relief
Better breathing
Flexibility
Increased Strenght
Weight management
Improved circulation
Cardiovascular conditioning
Focus on the present time
Inner Peace
Closing of the practice
At the end of class, instructors will often thank the students and then say "namaste." Namaste is a Sanskrit word that means "the love and light in me honors and recognizes the love and light in you." It is always optional to say this or not. Namaste is also a way to show gratitude for the class and to thank the teacher.
This phrase always makes me smile. The thought of someone being kind and thankful is well received. We need to spend more time being grateful where we are and not where we haven't reached. We are where we need to be at this moment in our life. Be grateful for this moment.
~ namaste ~
---
Have You Checked out the webinar "Top Five ways to stand out Market you and YOUR business" Learn to generate your own leads and get real checks? (Unless Of Course, You Are Already Making Too Much Money!)  The #1 thing you absolutely have to do is to get more sign ups and grow a bigger team Click Here For Instant Access to the webinar
---
If you got value out of this post use the social buttons to share it to the world for them to see. Leave me a comment. I enjoy reading your insight to the blog post.
Angela Brooks is a retired nurse after working in mental health for 25 1/2 years. She built her 6-figure business part-time on her lunch break. Now she helps entrepreneurs use social media and a blog to build a wildly successful sexy business online.
In Case you missed the latest blog post: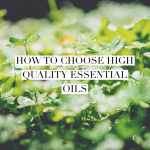 Facebook comments:
comments