Wearing Toothpaste on Your Face is not a Fashion Statement
by Angela Brooks
This week the weather has warmed up and flower planting season has begun and of course poison ivy has showed up uninvited. With precautions of touching the nasty stuff I always try to remember to wear my garden gloves.
With the wind blowing I was busy adding new color to my flower beds and pulling weeds at the same time. Without thinking my hair that I had pulled back in a clip had fell into my face and I took the back of my glove to move it out of my eyes. I knew at the moment I did that it was a mistake.
You may have already guessed – somewhere in that huge flower bed was a piece of poison ivy that had touched my glove. I ran in the house and washed my face hoping that it could possibly prevent a reaction to the evil weed that causes so many people to break out and have blisters. Lucky for me I do not get the blisters but the red itchy rash that is far from comfortable.
When I woke up the next morning even before I looked in the mirror I knew it was not going to be good. My eye felt swollen and the side of my face was itching, the very place that I rubbed my glove. My lips had small bumps and my tongue felt tingling.
I opened my Reference Guide to Essential Oils to see what combination of oils that I needed to use to ease the itching. I turned to page #446 the first oil listed was lavender which I had in my cabinet, and Joy. Then I remembered someone in a group on facebook had mentioned how the Dentarome Toothpaste with thieves stopped the itch.
I went into my laboratory, actually my lavatory and grabbed my supplies to mix a paste to cover my nasty itchy spots. I used a small drop of the Dentarome toothpaste with thieves, one drop of lavender, and one drop of joy, with a small drop of cortisone cream and mixed it all together in the palm of my hand.
Applying the paste to my face was not a pretty sight and sure would not have gotten me a date for Friday night but the itching stopped in just seconds. That was worth however I looked to anyone in the house. My husband smiled and my kids giggled. I am sure it was a sight to be seen – however after two days of this pasting event I began to feel better.
I am not sure there is anything on the market that will make poison ivy go away over night but I will take 3-4 days verses 10 days any time. I have my supplies ready and know what I will use the next time it happens.
Now to get back out there and plant those other three pots in the same flower bed…..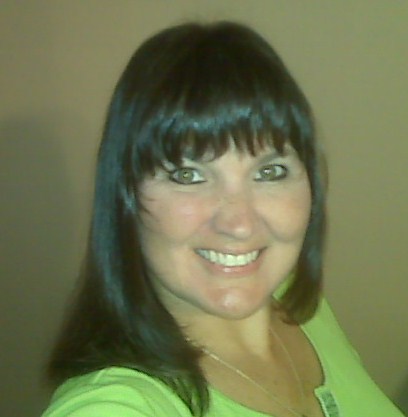 Angela Brooks is a mental health nurse educator who spent the last 22 years working in a state funded mental hospital. She is the author of "The Nurses Voice" who exposes raw truth as a nurse. She is transitioning from nursing to one of the top positions in a health company changing life's one oil at a time.
Facebook comments:
comments