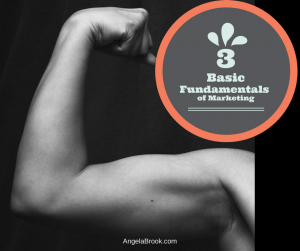 Let's get back to the basics fundamentals of marketing. The super simple stuff before we even knew about social media and blogging. The kind of things you do without really calling it marketing.
We have been marketing since we learned to talk. It started in your mother's kitchen when you ask for a warm chocolate chip cookie fresh right out of the oven before dinner.
The first time you ask she said no it would ruin your dinner but that never stops a young child from asking again, again and again until she handed you the cookie.
Most people in network marketing aren't making any money because they aren't asking questions, to strengthen the marketing muscle. Marketing is like any skills, it gets sharper when you use it.
Use the Products
Sounds to simple to even mention, but this is #1 step so many who are trying to build a business miss. Most companies have a minimum of a 100 dollars a month to receive a commission check.
How are you ever going to get other people to believe in the product if you and your family aren't using it? I have a hard time keeping my monthly order under $400 because I am using some of all the products that I would purchase at Wal-Mart or Walgreens. Instead of buying it from the store I buy it from my own. You can learn about the products we use here
Talk to People
We talk to people about movies we have seen, vacations we have been on, our kids, our dogs, our headaches, and heartaches. You have to talk to people in order to be able to hear if they have a need you could possibly help with. Not every conversation is about business and not every person we talk too will be someone we want or need in our business. Building relationships can lead to so many more things than just a sale.
It is not who we know in business, but who the people you are talking to may know. It is called "networking" for a reason.
Use the Tools
Using tools makes your job as a marketer so much easier. There is no reason to reinvent the wheel. Use the tools that are available to you already.
Become a tour guide.
Tour guides tell stories, listen and show you around places you already want to see. They tell you bits and pieces about what is around you and at the end of the tour, they take you to the gift shop to make the purchase. Then they take another group on tour while the system takes care of the customers.
Become a tour guide.
Create a simple structure that your team can follow that shows people what they are looking for and how to buy it. Some will say yes, and some will only be browsing to look around, but that doesn't mean they won't come back later.
Practice your marketing muscles and if you don't have a system you need to get one. This is the one I use.
Learn how to hit the leaderboards when you are just getting started
If the people you follow have made 6-figures online they have found the 7-Secrets to getting more leads, clients and cash flow. There are secrets to making money from every person you talk too.
TOP 3 BASIC FUNDAMENTALS OF MARKETING A LAPTOP LIFESTYLE 
We all have a message to share with the world – let's get started! If you got value out of this post use the social buttons to share it to the world for them to see. Leave me a comment. I enjoy reading your insight to the blog post.
Angela Brooks is a retired nurse after working in mental health for 25 1/2 years. She built her 6-figure business part-time on her lunch break. Now she helps entrepreneurs use social media and a blog to build a wildly successful sexy business online.
Facebook comments:
comments