The Voices in Your Head Lie – Stop Listening to Them
When you get up in the morning are you grumbling because you have to get up or are you glad to see another day?  Take time to check your attitude today.
After working the night shift for a grand total of 25 years. When I moved from the day light hours of 7- 3pm shift I had to make a big adjustment . When my feet hit the floor at 4 AM I had to remind myself to be positive because as a night owl I wanted to crawl back in the bed until 9AM.  How I start my day is going to depend on me not anyone else.
Working with people you quickly learn the moods and attitudes of those around you and how they will respond to certain events. We all have things going on in our life that is important to us. However, when you go to work, check your attitude at the door. Leave it in the car, in the trunk, in the closet; drop it in the trash before you pollute the air and those around you with a negative attitude.
It only takes one person who has a frown on their face to pollute the surrounding for others. You know the one person I am talking about. They walk in the room like someone has just stolen the only smile they owned and they are going to make everyone around them pay dearly because they are having a bad day. Then you walk in all smiles, glad to be where you are, happy to see people and you get polluted with the smog of negative attitude as soon as you get within 15 feet of them.
We all need someone in our life that lifts us up. We all have people around us as soon as you start doing something to change, or reach a goal, the negative people seem to fall out of the sky around you.
Getting rid of a negative attitude takes time to become cautious of and know it is coming.  Sometimes our very own work environments reinforce the negative thoughts. As a nurse the last things a patient wants to see is your bad day coming down the hall before you get there.
People are afraid to fail. "You are responsible for all of your experiences of life."
This statement is absolutely true but it is somewhat of a trick. The trick is that it does not say "in life" but "of life." You are not responsible for everything that happens to you, but you are responsible for how you react to what does happen to you. The formula is that, "Life acts. You react." Your reaction is under your control. In any life situation you are always responsible for at least one thing. You are always responsible for the attitude towards the situation in which you find yourself. Your attitude is your reaction to what life hands you. You can have either a more positive or a more negative attitude. Your attitude is under your control and can be changed. With the right attitude you can be a resilient person.
PJ McClure, the mindsetmaven says: Human nature takes us toward what is easiest and poses the least resistance. From the middle of the pack it seems like standing still and keeping others down is easier. When you're in mediocrity up to your nose, the idea of pushing others up looks like a lot of work. The voice in your ear says, "It's too hard to be great. You don't really have it in you anyway. Those in the front must have cheated or hurt people to get where they are."
It's a lie.
When you take the time to shift your attention away from the voice in your ear to the voice in your heart, you hear the truth. "I made you with greatness. You are far stronger than anything you will ever face. Stop worrying about the front of the pack and focus on the edge of possibility. That's what you were designed for."
Who will you listen to? Which voice will you honor?
Turn your energy toward being your best and away from attacks, regardless of how subtle. Heed good advice, but ignore the haters. The reward of your best life is waiting.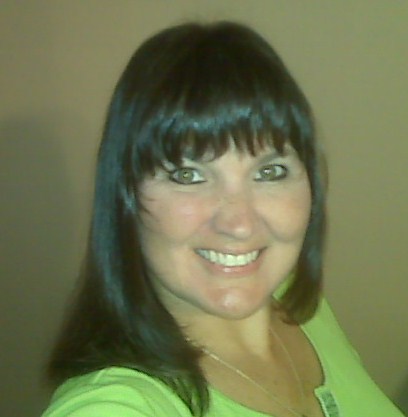 Come connect on my facebook 
Facebook comments:
comments