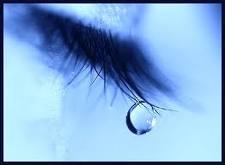 In November, I had the unusual pleasure of interviewing a professional drug dealer. When he was discharged from the hospital every one wished him a Merry Christmas. He smiled as he made the comment, "I am sure I will be back before Christmas. My check want last very long this month since I was here – I will run out in a week."
As a nurse you wonder how someone can survives on $1000.00 or less a month. The average is around $800.00. Those that do not have children living with them, do not receive food stamps. The small check they get has to include rent, food, and medications. I have ask many patients "How do you make it for a month?" The comment is always "You don't – you just do with out a lot." It is no wonder why they stop taking their medication.
The rumor mill quickly spread the news when the drug dealer returned to the hospital. I smiled to myself, he may not work in the best business – but he tells you the truth. He was back before Christmas.
The news that followed affected me more than I thought it would, as they told how he tried to hang himself in the bathroom once he returned to the hospital. He knew how long the shift report lasted and how many people were on the hall way doing the room checks. His timing meant business. It made my heart drop and I felt sick to my stomach.
As staff in the hospital we are not suppose to go to other units without getting a visitors pass. I did not think it was appropriate to get a badge and visit. I knew he would be on our unit in a few days.
As I came on to the unit a few days later – someone hollered my name – a tall slender man was walking towards me smiling, It was him. We joked a few minutes about him getting back in time for one of the Christmas parties that outside organizations come in to help the patients celebrate.

His laugh is infectious; his friendly personality makes him easy to talk too. I said to him, "I have heard some things about your admission that bothered me. His face went blank; he started nervously rubbing his stomach as he asks with a question. "What do you mean it bothered you?"I answered, "When I heard you tried to hang yourself it made my heart hurt – you almost succeed." He ran his fingers through his hair and looked at me with a question in his eyes that he did not ask. He nervously shifted his stance – "I worried you…hum" then turned and walked off.
I went to the office to finish up some things I needed to do when shortly he returned. "HEY – come here a minute" I stepped out to where he was and "Yes sir how can I help you." He said, "You really cared that I could have died – it really bothered you? I have not had anyone to care in a long time. Why?" I looked him square in the eye and said, "We have spent several Christmas together and there are some people I just expect to be here during the season – You are one of them." From out of nowhere, I was not expecting my voice to crack or for any emotion to jump into this conversation. "You could have died and not spent Christmas here and I would have missed you. You deserve to spend Christmas sober – warm and in a safe place. It just happened to be here."
He looked down at the ground "My mom is the only person who ever said that I made her heart hurt when I did something stupid." He spun around on his heels and quickly went down to the other end of the hall. I stood and watched as he moved his hand across his face and wiped it on his pants.
I don't know what emotion I just moved in him, but I was shocked at the emotion that rose in me. That silent tear was a Christmas ornament for me. If you have never cared for your patients as a nurse to the point it moved you to tears – you have not loved your profession as a gift to really make a difference in someone else life.

Angela Brooks has worked in a state-funded psychiatric hospital in Kentucky for 21 years as a nurse, assisting sometimes-dangerous patients who come in shackled and cuffed. At AngelaBrook.com, she offers stories of life on the inside of a psychiatric ward, and the site, as well as her company, offers support for nurses in the mental health field and helps them bring passion into their role at work.
On her BlogTalkRadio show, Mental Happiness with Angela Brooks, she shares some of her experiences "learning to love those others have forsaken" and gives tips on how to bring peace to your own life.
Everyday we share insights, strategies and even some of our biggest secrets to nurse entrepreneurs on our Facebook page! Join the fun and connect with like-minded business owners and Nurses EVERY single day! Click here and "become friends" with Angela's NOW!

* Please note: I am not here to CURE, DIAGNOSE, Treat or suggest replacements for what a doctor prescribes. The names used in this post are not the real names of the people being mentioned – I am sharing my nursing adventures with you.
What Did You Think?
Let us know your thoughts on today's issue.
Post your comments below.
Remember – sharing is caring…
Are we connected on Twitter? | Come write on my Facebook Page wall!
Facebook comments:
comments