A friend and I were talking today about life – business, people, and stuff and it seems there are 5 things that are pretty common with anyone in a business or doing anything that is different.
When you begin to shift people like to place themselves on a pedestal and talk negatively about what you are doing. Whether is is raising a child, to building a business, or mowing the yard. If it is different someone – somewhere will have a comment which causes people to Fear Change because of what people will say.
If you will stand back and look at those people they are not doing anything outside of their normal box and it makes them uncomfortable when you do.
Rejection is hard to get used to in the beginning but when people are jealous of you, or you make them feel uncomfortable they will reject you because of their own issues. Don't let that stop you. Grow your own circle.
Business can be Lonely. When you are not surrounding yourself with people who understand your mission you will feel like you are the only person on your block who wants more in life.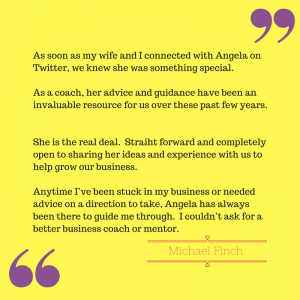 Guess what? People are watching you as you grow and change before they are brave enough to step out on their own mission.
Envie in your circle will stop people from talking to you – it will stop people from promoting you – it will cause a nasty looking sore to grow in the relationship. Be awesome anyway and build your brand so strong they can't ignore you.
Then you may begin to feel yourself suffer from Fear of Success, it is hard sometimes losing people who have always been in your circle or that struggle with your success. I have been there.
I wanted to grow but as I began the journey it got lonely and I found out really quick who supported me and who didn't. Of course, it hurt but my focus was on shifting.
I have coached with some of the best in the industry and when I feel as if I am standing alone in a circle or hanging onto a limb knowing no one is going to catch me if I fail.
I am confident enough that in my new circle I will be brushed off and pushed back out on the limb to finish growing.
Learn to ask for referrals, and use attraction marketing to talk to people who are ready to learn about what you have to offer. Not everyone is your ideal customer or business partner. Let me show you how you can get people talking to you without chasing them. Not everybody wants to have "parties" and "meetings" there is more than one way to run a business beside working hard. You will find your own tribe when you know how to look for them.

I want you to have this so I have slashed the cost of the mini course so affordable it made my business coaches eyebrows raise.
I honestly cannot think of a smaller investment that can bring you more results than putting these tools to work for you.  Now it is your turn to get started
If you make the excuse "I don't have the money" or "I don't have time" You already mentally closed your business.
Watch the first video – it free and packed with nuggets. Here is the link: "How to use Attraction Marketing to grow your business"
---
We all have a message to share with the world – let's get started! If you got value out of this post use the social buttons to share it to the world for them to see. Leave me a comment. I enjoy reading your insight to the blog post.
Angela Brooks is a retired nurse after working in mental health for 25 1/2 years. She built her 6-figure business part-time on her lunch break. Now she helps entrepreneurs use social media and a blog to build a wildly successful sexy business online.
Facebook comments:
comments