Untreated depression is the number one cause for suicide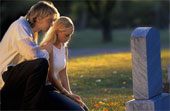 Suicide caused by untreated depression is the number one cause
for suicide. You are not depressed when you feel sad for a day or two;
you are depressed when you experience a prolonged period of sadness that
interferes with your ability to function. Depression occurs because of an
imbalance of chemicals in the brain. It is an illness. And it is highly treatable.
Unfortunately, many people do not receive treatment for depression, putting
some are at risk for suicide. If you or have some of these symptoms below,
please seek help immediately:
*Feeling sad for two or more weeks Feeling lethargic — feeling like you have
no energy
*Unable to concentrate
* Sleeping too much or too little Eating too much or too little
*Feeling worthless
*Feeling hopeless Feeling helpless
*Feeling negative or pessimisstic
*Losing interest in activities that you previously enjoyed Crying frequently
*Withdrawing from others
*Neglecting personal appearance
*Feeling angry
*Feeling guilty Unable to think clearly Unable to make decisions

Major depression is when a person has five or more symptoms of depression
for at least 2 weeks. These symptoms include feeling sad, hopeless, worthless,
or pessimistic. In addition, people with major depression often have behavior
changes, such as new eating and sleeping patterns.

Depression can be treated in a variety of ways, particularly with medications
and counseling. Most people benefit from a combination of the two treatments.
Some studies have shown that antidepressant drug therapy combined with
psychotherapy has better results than either therapy alone.
Medications include tricyclic antidepressants, monoamine oxidase inhibitors,
selective serotonin re-uptake inhibitors (SSRIs), and some newer antidepressant
drugs. Although antidepressant medications can be very effective, some may not
be appropriate for everyone. For example, in 2007, the FDA proposed that all
antidepressant medicines should warn of the risk of suicidal behavior in young
adults ages 18 – 24 years.

If you are not depressed but know someone who is, be a friend and assist them in
getting help.
Listen to BlogTalk Radio show here
Suicide Warning Signs:
· Appearing depressed or sad most of the time.
· Talking or writing about death or suicide.
· Withdrawing from family and friends.
· Feeling hopeless.
· Feeling helpless.
· Feeling strong anger or rage.
· Feeling trapped — like there is no way out of a situation.
· Experiencing dramatic mood changes.
· Abusing drugs or alcohol.
· Exhibiting a change in personality.
· Acting impulsively.
· Losing interest in most activities.
· Experiencing a change in sleeping habits.
· Experiencing a change in eating habits.
· Losing interest in most activities.
· Performing poorly at work or in school.
· Giving away prized possessions.
· Writing a will.
· Feeling excessive guilt or shame.
· Acting recklessly.
It should be noted that some people who die by suicide do not show
any suicide warning signs.
The exact cause of depression is not known. Many researchers believe
it is caused by chemical imbalances in the brain, which may be hereditary
or caused by events in a person's life.Some types of depression seem to
run in families, but depression can also occur in people who have no family
history of the illness. Stressful life changes or events can trigger depression
in some people. Usually, a combination of factors is involved.
Men and women of all ages, races, and economic levels can have depression.
It occurs more often in women. Women are especially vulnerable to depression
after giving birth. This is a result of hormonal and physical changes. Although
new mothers commonly experience temporary "blues," depression that lasts
longer than 2 – 3 weeks is not normal and requires treatment.
Call 911, a suicide hotline, or get safely to a nearby emergency room
if you have thoughts of suicide, a suicidal plan, or thoughts of harming
yourself or others.
Call your doctor right away if:
You hear voices that are not there.

You have frequent crying spells with little or no provocation.

You have had feelings of depression that disrupt work, school,
or family life for longer than 2 weeks.
You think that one of your current medications may be making
you feel depressed. DO NOT change or stop any medications
without consulting your doctor.
You believe that you should cut back on drinking, a family
member or friend has asked you to cut back, you feel guilty
about the amount of alcohol you drink, or you drink alcohol
first thing in the morning

Angela is a nurse that has worked for 22 years in the same state funded
hospital assisting some clients that others might refuse to treat. She works
in the psychiatric ward.
At 5' 7" tall many of the patients she treats come in shackles and tower over
here, but this power packed woman is able to release peace into a chaotic
environment.
Listen in as she shares weekly some of the events that she has experienced, learning
to love those who others have forsaken and tips on how to bring peace to your own life.
She also runs her own company on the side teaching other nurses how
to bring passion into their role at work. Offering alternative health insights,
out of the box remedies for speaking to people and more….
Angela's blogtalk radio show is laser sharp for today's world!
Help someone else – Click the Facebook like button and hit the Re-Tweet.
Someone you know May need to read this information!
SHARE It!
Facebook comments:
comments