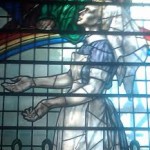 "People are like stained glass windows. They sparkle and shine when the sun is out, but when darkness sets in, their true beauty is revealed only if there is light from within." Elizabeth Kubler-Ross (1929-2004) Author of "On Death and Dying"
As a nursing student, I was required to read and study Elizabeth Kubler-Ross's famous work on death and dying. In fact, it is such an important and accepted work in the medical community that several questions regarding it were included on my state board exams. The five stages of grief (denial, anger, bargaining, depression and acceptance) outline the process that all humans go through during grief, trauma or difficult changes in their lives.


Her work was first published in 1969 and was recognized as ground breaking. For the first time in history, it explained how "life goes on" or why "time heals." It recognized the fact that people must experience their own individual journey with grief.


For some, the five stages are very concise and methodical while others may move forward a step and then back one or two. Also, not every person experiences every stage. It is even possible for some people to linger in one stage for a long period of time. Grief is personal and it is different for every person.


So why is it important to know and understand the five stages of grief? Perhaps it may help us to understand various emotions during a crisis. Or…as we sparkle and shine when our own sun is out, we may have the opportunity to help others understand their feelings if and when "darkness" sets in around them. After all, knowledge is power and light, is it not?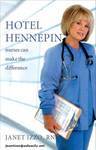 Janet Izzo, RN author, and inspirational speaker, Janet speaks specifically to nurses and nursing students across the nation. She resides in Ham Lake, Minnesota and is a member of the Minnesota Nurses Association. Her topic "Nurses Can Make the Difference" shares her passion for the nursing profession
In her newly released book, "Hotel Hennepin," Janet chronicles her experiences working as a staff and charge nurse in a large county hospital on the obstetrics unit. The stories are poignant, sad, and hysterically funny but are absolutely true! Every story makes a point or teaches a lesson. Her goal is to educate, inspire and entertain nurses to be the best they can possibly be!
Facebook comments:
comments