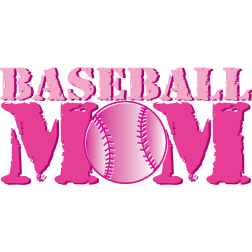 The summer will soon be heating up, the pool will open and baseball is in the air. The loud scream of an umpire says "PLAY BALL!" As much hustle as it takes to get my sons' to baseball games and practices, we somehow how manage our schedule to get it all done. Just last week, we had two games at the same time.  Luckily they were at least in the same town. Just as one game is finished we raced over to see the other one with four more innings to play.
Summer changes the schedules mostly on the weekends. My oldest son, who has been playing baseball since he was four years old, has been given a great opportunity to play ball as a soon-to-be 16 year old pitching for a 19U baseball team. He will be visiting their physical therapist who will look over his joints to see what they will be working with and where he will need help in pitching. He has a batting coach and a pitching coach who will be working with him.
As I sat on the porch looking out over our 17 acre field, my mind wondered back to how all this got started.  In 2009, we sent him to a fitness coach who worked on his speed, batting and pitching. It cost over $500.00 to give him the best instruction possible to play the game. It paid off that year, with 15 over-the-fence homeruns, one of those hits being a grand slam. Later that year, he was on the team as 12 year old who made it to the Little World Series in Pennsylvania; the smallest team to ever make it,  from a community with the smallest little league club. They had 10 players with no one left on the bench to replace an injured player.
From the time they were eight years old, this team of boys talked about "when we go to the little league world series". They did not say IF – but WHEN. When they turned 12 years old and the time was in front of them, they had one shot at this dream. They won 15 games in a row to work their way to the state championship in Indiana.  Bus loads of fans came from our home town to watch this game. It was played live on ESPN, and each player was interviewed before the game. They were not allowed to mingle with the crowd or parents for 24 hours before the play off and they stayed in the cabins with a 10 foot fence around them.  The day of the game, we saw them starting to file down the long side walk, dragging their bags; their faces were focused and the crowd was already chanting.
As a mother watching her son walking out to the biggest game of his life, I was so proud. They entered the field with a goal in mind and the time was upon them to play out their best game. They hit not one, but three home runs over the fence.  They made catches in the field that ESPN featured as "plays of the day" on the main station. On the final play, my son's team was in the field; two outs on the board and one more batter was up. The ball was hit to the pitcher who tossed the ball to first base for the third out. The entire crowd in the stands went out of control.  The energy that flowed through the air was the most incredible feeling that was ever felt. They won!!!
The next two weeks preparing to head north flew by with excitement. My son was treated like a star, to the point where we could not go out to eat or to shop without people shaking his hand, patting his back and pointing their fingers. He signed autographs, took pictures with young girls and had a police escort to the Kentucky state line as they left town.
The moment came when the team stepped out on that amazing field of dreams covered with history of those who had stepped there before them. They made it; hard work was applied through frustration, tears, sweat, but they remained full of belief.
As I sat there on the porch thinking back, the lesson my son taught me, his Mom, about faith, belief and determination was do not quit. Practice what you love and learn from the best. His baseball adventure changed when he was given time with a baseball coach/instructor who had been down the road before him. His coach played all levels of baseball, all the way to the minor leagues.
Soccer, Baseball & Business
My business changed when I added business coaches to lead me down a path that they had already been down.  I am learning how to make my business more mobile in order to spend time with my boys on the road.  As they are living out their adventures, I am living out my dream at the same time.
I started business with just a smart phone, and not even a real smart phone but a Blackberry with limited ability. I have since moved to a droid and iPad to make better use of my time while sitting at the games over long weekends.  My coaches began teaching me small steps and things to focus on like blogging twice a week. In the beginning, that was a big step for me to make the time to blog and prepare the post to go live on the newsletter and to social media. After a period of time, it became a routine of what I did.
As I came to a place in my business that began to show routine, my coach would ask me to add one more task. Each time a level was reached, a new task was added. I stayed very focused and on task, putting my actions into play.
My family also had to learn my new routine.  When I go into my office and shut the door, it is time for Mom to work undisturbed. When I am at their games I am at their game.
Living my life out loud with my family is very important to me. They are growing fast and time is moving quickly. I will blink my eyes and I will be sitting on the porch, remembering the days of baseball instead of preparing to go to game. I want those memories to be full and their opportunity to be wide. Life on the go as a busy, thriving mom is worth the time that I invest in my goals. I want to live out my dreams the way I have encourage my children to reach for their dreams.
Investing in yourself is worth the time it takes to learn how to reach your goals. I have provided coaching for my kids to be the best they can be in their sports; it also applies to moms as well. Get started here to reach your goal, the best of both mom and business


Angela was voted 110th Leading Moms in Business she is also Silver Director for her achievement of being the first in her business to build a solid Silver 2nd level Team Performance and over 30,000 in volume without using the phone. She is setting a model of how to build relationships online, through social media, blogging and email. She was also named #22 in the 2012 Top 50 Blogs  Check out her website at www.angelabrook.com
Facebook comments:
comments