For 25 years I worked in mental health in a state hospital. The one thing that I enjoyed the most was listening to the stories of how they got to the point in their life they were in. Most of the people I talked to had lost family due to their behavior, been in jail, lived on the streets and some even had what seemed to be the perfect family life that fell in a hole.
The stories that I listened too were amazing. Some very sad, some self-inflicted, most were a downward spiral of doom. The worst part of my job was not being able to see the other side of the story when they got better and left the hospital. It left the story hanging in mid air as what was next. Did they get better, did they move on or did the black hole consume them.
Then one afternoon my son and I were sitting at the drive up burger joint when someone tapped me on my shoulder. There stood straddled on a green 10-speed bicycle was a black man with this beaming smile. He said "Hey Mrs. Angie, I was not sure if I was supposed to talk to you or not" I flashed a super happy smile back at him and replied, "OH yes you were and I want a hug!" He thanked me for me taking care of him while he was so sick. I let him know that it was my pleasure. I introduced him to my son and they shook hands. He had been a patient at the hospital and the only time I saw him, he was so very sick and delusional. Seeing him smiling – clean – and doing so well made my day. I will never forget him. His story touched me. That hug was priceless. That smile was so healing for me to see him doing well…. at least for a while.
A few weeks ago I was again inspired by stories on TED ( you can see it here) and I wanted to hear your Network Marketing story. People joined a network marketing company for so many reasons and most of the time it has little to do with money. Yes, of course, you join to make money but there is a story behind it that drove you to pick the company you did – what made you look for a company. What was your goal that you had in mind? You can read my story here.
Here are some leaders network marketing stories to share around the world.  Going Pro in Network Marketing is a decision. Your story can lead someone else down the path they need to have the courage to continue. Your story is the center of your business. You are the unique tool. We can change the world – one story at a time.
Share some of  your story below
---
If you are not in a Network Marketing Company and you are looking to join a Rock Star Team then Click here We would love to see you grow with us.
---
Kathy McDaniel says: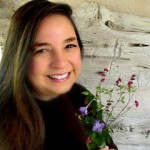 Me join a network marketing company? Brrr, no thanks! Asking my family and friends to consider my products or to host home parties just wasn't for me. I was looking for a change, but what should I do? With aging parents on one hand and two teens on the threshold of college on the other, finding a profession that could pay better than my grammar school teaching job was of interest to me. But what to do? After several health and injury issues were wonderfully resolved with essential oils, I was surprised to learn that they were sold via network marketing.
After exploring the product company further and doing research on their method of sales, I realized that network marketing is really just a simple way to market and distribute products. Everything that is sold en masse today has some sort of marketing and distribution channel, and those channels get paid. In network marketing, individuals rather than large entities, are paid to do the hard work of marketing and distributing the product. Like any business, network marketing can be conducted with integrity and provide clients with fabulous service and premium products.
Around this time, I heard of Angela Brooks from a free training site. She said that the network marketing business I was considering could be done completely online without home parties or tapping into our circle of family and friends. Was this truly possible? Could I sell just to those people who wanted, needed, and could afford my product? That sounded about right to me! I took the plunge. So today I am building my network marketing business online through social media. It's a steep learning curve for this paper and pencil teacher, but I'm loving the challenge, the freedom to work from home or on the go, and the chance to serve others while making a living! Learn more about Kathy
---
Carol Rundle says:
I've always known that I'm not the corporate type. Working to bring other people's dreams to pass while stifling my own dreams wasn't working for me. So I tried so many network marketing businesses. The concept made sense to me, you know? Working as a team while each person built something of their own. Yet, for one reason or another, they all failed to bring about the success I was looking for.
Then I found Essential Oils. I'd tried other essential oils before, but something about this company was different. First, it was the quality of the oils that I noticed. I'd never seen something work so quickly and so dramatically. And then, when I saw the compensation plan was actually doable, I thought, I'm in.
So, I thought about how much it cost to get started and realized, the product quality is there, the company quality is there, if there was a possibility that it could really work for me, then it would be worth a lot more than what they were asking.
I started off with a bang because I found that people actually wanted my product without me twisting their arm. So now I'm doing what I've always dreamed of doing, having my own business, setting my own hours, making great money and helping other people do the same. It really is my dream come true. Learn more about Carol
Facebook comments:
comments