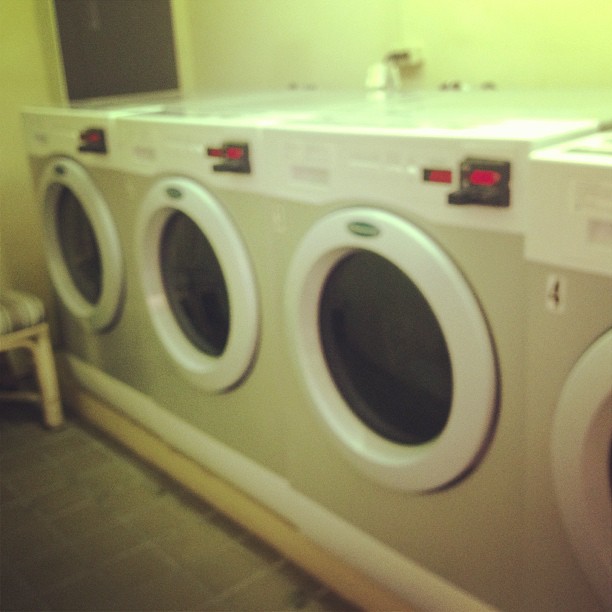 At 8pm on a Sunday night I found myself sitting in a hotel laundry mat just like I have done before washing dirty baseball uniforms. With more than one washer and dryer going you can get so much done in less time – if only we had that many at home.
It is spring break for the boys and I took a week off from my nursing job to travel with them to the 4 day tournament in Fort Walton Florida. Something I love doing and feel so left out if I don't go.
Over the years working long night shifts I have missed a lot of baseball tournaments. If you have followed me for any length of time you know I am a true baseball fan. When my boys step on the field I am 100% mom cheering from the stands and screaming at the umpire trying to help him out when he sees things a little different than I do, not that he seems to listen.
Washing in a hotel laundry mat is not new to me, and this time I had my Ipad in hand catching up on emails, getting caught up on a business class I am taking and reading parts of a book I have on kindle. I try not to waste any time staring into space that can be used to expand my mind and increase the flow of business.
Had you told me 10 years ago I would be running a business with my mobile devices Ipad and Iphone I would have laughed.  I was so stressed in my nursing job that I could not see a way of ever leaving a job to do anything else. I had been conditioned like Pavlov's Dogs to go to work, clock in, do the job, go home and repeat.
I had studied over the years where people had a home business that went from broke to riches and I knew that does not happen overnight. That is pure lottery thinking.
It requires work:
* Coaching from someone who has made the transition
* Skills to apply to online marketing
* Put what I learn into action
Working in mental health has been fun, and I enjoyed what I did for many years. As I got closer to the 20 plus mark I began thinking "Is this something I want to do until I am 62" and the answer popped out way to quick. The signs of burnt out were not hard to see.
* dreaded going to work daily
* lived for the day I had time off
* began listening to myself complain about small things at work
Ask yourself "Am I happy working where I am for another 20 years?"
If the answer was no… what are you doing to change it?
What was your answer? Come tell me on my facebook wall. I want to know your thoughts.
Angela Brooks  Nurse, speaker, author of "The Nurse Voice", social media expert that has revolutionized MLM with social Media. She is setting a model of how to build relationships online, through social media, blogging and email. Caring for her family with natural health that caused them to forget who their doctor's name was.
She was also named #22 in the Top 50 Blog of 2012, She is #2 in over all team volume, teaching her team to how to do business outside the box.
Facebook comments:
comments