Rockcastle Shooting Center "Ladies" Concealed Carry Class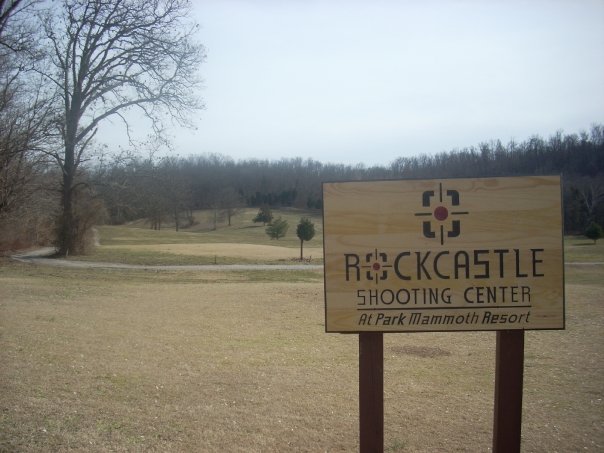 This Saturday I spent my day a little different than normal. In a class, for "Ladies Only" at Rock Castle Shooting Center Concealed Carry Class. I have shot guns many times in my life but I did it for fun – at targets like cans, plates, post or other objects. The main object was never at another human. On this day I was learning how to protect myself and my family from a attacker.
As we arrived on the hill top of the resort it was cold and yucky kind of day. The place look deserted since this was not the typical weather for shooting outside. Entering the class room 30 minutes early with my 68 year old mother and her friend from work we met our instructor Jim Honaker, who is a NRA certified personal protection in the home instructor.
The other 6 ladies who arrived did not look like the Calamity Jane types either. We introduced ourselves to the other ladies. Two were dental hygienist, one operating OR nurse, one culinary, one retired school teacher. I was amazing and interested how many health care workers were in the class, as well as nurses. We took the time to share our stories briefly who we were and why were in the class. Each woman had at sometime experienced a traumatic event that she needed to have protected herself. Including me – which I discovered http://angelabrook.com/discover-your-own-value under the law, I could have protected myself. (Nothing in this post is legal advice – only personal experience. I am not a lawyer or legal counsel.)
The OR nurse and the teacher and I had a conversation which both of them mentioned they had taken a CPI Class (Nonviolent Crisis Intervention Program) as all teachers and health care workers now have to take. I mentioned that I was a CPI instructor and that I had worked in mental health for the last 22 years. At the same time they said," OH wow, I bet you could write a book." My mom and I at the same time said, "I (she) did! It is called "The Nurse's Voice".
As Jim Honaker began the class – he warned us in advance that the next 4 hours were going to be the worse. It would be video with 4 lawyers reading from the statutes of the KRS Kentucky and Regulations. Oh and how correct he was – it was horrible dry legal mumbo that I know we all needed to hear. It was not far into the class that I discovered I was allergic to something in the room other than the bad commentary. The sneezing began and my nose started running. The cabin type room was full of old wood that had been there since 1961, the vents had dirt/mold blowing out of them and I was now congested and sneezing!
I reached in my pocket for my lavender essential oils and the only one I pulled out was the "breathe away essential oil". I had left my travel pack in my work bag at home! I used the breathe away any way – it helped for short period of time, knowing my lavender as a antihistamine would have worked better. I used what I had available. I wished for my peppermint for energy from the video to give me energy and to inhale to open my sinus. I knew it would be a long drippy, stuffy kind of day and I had at least 7 more hours to go.
My focus was not on what the video was saying and I knew I needed to pay attention. I could hear PJ McClure say in the back of my head "whatever you do BE in the moment". I began comparing my class to my business and started taking notes.
The first KRS that caught my attention was KRS 237.110 section 922. Unlawful acts who could and could not have a licensed to carry a concealed weapon. 1. Domestic violence 2. someone who has been admitted to a mental institution both of which I had personal contact with.
We made it to lunch and with great relief we headed down to the dining area for Hoppen John soup and salad. The stories that the women shared around the table explained why they were now in this class. All ages, all backgrounds, wanting to feel some security in being able to use a gun if they had too. Hopefully none of us ever will.
Train like you Fight, Fight like you Train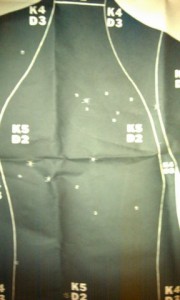 I again was comparing this class to my business and the same words that he used applied to business. Learn it, Apply it, Practice it = Muscle Memory.
When you're in a stressful situation is not the time to learn a new skill. Your respiration will quicken, your pulse will feel like it is coming out of your neck, your fight or flight kicks in and your small motor skills are weakened. Learning how to hold a gun with both hands and focus on the target, staying in the advantage of acting quickly you have to train with both hands and not your fingers for fine motor use.
When you are in a high stress situation you will not be able to use your fingers for pinching movements like putting a key in a lock, using two fingers to pull back the chamber. Jim said, "the more of your hands you have on your gun the more control you have." He even showed us how to use our shoe, our leg, or a table to pull back the chamber on a semi automatic weapon. That was awesome!
Refuse to be a victim
Heading over to the range to practice and qualify our "weaver stance", hand grips, aim, and fire. I was highly impressed with the skill of the women in this group. We would be shooting from a window frame 7 yards from our attacker as the target. Shooting 20 rounds – 11 of those rounds must hit the target. At this moment I realized I was training to shoot another human-being if under attack – no longer a plate, a can or a tree stump.
The instructor gave us our direction for range commands or when the range became "hot":
1. Shooters load and make ready
2. Shooters acquire sight picture
3. Shooters at my command shoot one round at the attacker
4. FIRE!
5. The two words that stop all action that anyone can call out is "Cease Fire" all weapons are to be placed in safety mode and laid on the table in front of you.
When my 68 year old mother stepped up to the window, holding the gun, with both hands and aiming – she pumped the attacker in the chest area over half of her rounds. I am sure she has shot in her life time but quite like that! I was so proud of her – at the same time hoping she never has to use a gun but relief to know she would give her attacker a run for his money if she is able to act quickly.
It was my turn right behind her, nose running, eyes watering and cold, the power of the 9mm gun that I held in my hand sounded like a canon echoing off the hill side. 18 of my shots landed in kill zone – the other two hit the shoulders when my gun jammed twice.
Jim announced after the first round that everyone had qualified!

On the drive home the three of us felt proud of what we accomplished that day. Practice, Practice, Practice are the skills we have left to master. All three of us agreed we would now like the challenge of NRA Personal Protection in the home 8 hour class where we will shoot at least 100 rounds but most likely according to Jim 200 rounds. We will learn to shoot sitting, standing, kneeling, behind walls, other obstacles.
From a personal safety point of view and a business point of view – Jim said, "Refuse to remain the same – be able to protect yourself"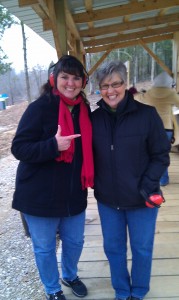 Angela Brooks is a mental health nurse educator who spent the last 22 years working in a state funded mental hospital. In 'A Nurses Story', she shares not only what her patients have taught her over the years, but what we can all learn from those we consider 'at the margins of society'. But it's also a book about nursing, about nurses, and about how a nurse healed alongside her patients. Ultimately, "A Nurses Story" exposes a raw truth – that each of us, individually, can inspire self-worth and purpose in every life we touch, if only we choose to. You want to read this book.




Facebook comments:
comments