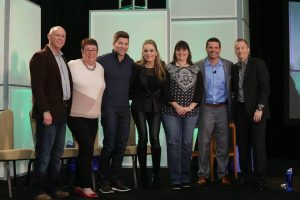 Can we just talk some real talk on network marketing Success today? I have been active and successfully making an income with network marketing since 2010. Before that, I was felt as if I was playing in the mud. I got started when I was a single mom. I had no one to help me figure it out, and the lady who signed me up never called me again.
The internet was not around until 1996, and there was not a lot of connection or communication with it in my area in the beginning. I wasn't in the loop to know where "meetings" were or even where to get real training. I was told to talk to people and sign them up. That never happened.
Training For Network Marketers How Important Is It?
In 2010 things shifted because I shifted. I had to find someone to help me learn. I found my first business coach and did everything she told me to do. I continued working even when I wasn't getting the results for the time I felt I was putting in. Then all of a sudden it was as if I had a magic number of blog posts, or had stayed consistent on Facebook until I started getting comments and people following me. I was writing about my journey and what was and wasn't working for me.
I have worked with several coaches and learned something with each of them. I also went to training events to learn as much as I could, but my success was slower than the people you hear talking on a stage. If I found someone, I followed on the social platforms and noticed the things they were doing over and over in their business I would test it in mine. I did what my coaches told me to do. I always had to check and tweak what would work for my community.
The easy button
Everyone is looking for the easy button. Just tell me how to make $10,000 a month skip everything in the middle. The real talk in network marketing success is the journey up the scale. It preps your mind as much as it does your bank account. You learn with each dollar earned and appreciate it at a new level.
There's no way you can speak or teach what you have not done. I will not teach anything I have not personally done or used in my business. When I hear people repeating marketing strategies they don't personally use it puts a bad taste in my mouth for their honesty. Don't teach blogging if you are not blogging and if you are not using social media to build your business then don't explain that. Teach what you know works and have proved it by using it.
I had so many people asking me how I built my company I put it in a package to show them what I do and still do today. You can watch the Freedom Foundation Webinar by clicking here.  There's no easy button. It is time, effort, skills, and action. Yes, somedays it plainly sucks and we keep moving forward anyway.
Build it in Network Marketing, and they will come
It takes time to for the average marketer to build a community. A faithful following that makes an effort to find you on all the social platforms read your blog post and want to work with you no matter what you are in too. People are watching your business from a distance. They are waiting to see if what you are doing works, and if they can do what you are doing. If it looks too hard, they stay silent. If they feel like you are someone they want to get closer also they hand over the visa card.
Email Marketing in Network Marketing Success
How are you going to talk to your tribe if you aren't collecting their information? I have been told more than once that email marketing was dead. You received this blog post because it was emailed to you or It may have been found on google search. Blogs are out on the web for content for Google to search and find content.
The average person who wants to get information from you will fill out the form on your blog for you to email it to them, so they don't have to go looking for it. The truth is if people had to go to your blog each time to read your post, very few people would ever see them. You need a low-cost email marketing system to promote your business like Aweber – click here to learn more
If you are a blogger, you are sending the emails to promoter your post or have a hired someone to help you. You will also have to post it on social media content in the beginning. You have to promote your content out on the web for people to read and find on blogging platforms and newsfeed. If you are not doing that, you will notice you are not getting an outstanding response rate, no comments, no shares, no messages. The three-minute expert teaches you how to fine-tune your blog for more action as well.
If you do not have a blog and you have no clue how to get started this is your next step. Click here to get is your WordPress blog started plus training to make it work smoothly all in one place. Does it cost money – yes – this is called a business it's not free. Get over looking for a free ride if you seriously want to build a company.
You will have tools that cost money even before the money starts coming in. You can not build an income with thin air. You need content to share your message, a home base for your business so people can find you. The longer you put it off, the longer it will be before you see things change.
I have talked to people who have been "working a business" for 3-5-10 years with no results and trying to do the same thing they have always done and wonder why it's not changing. I just told you – get your blog started. Get some skills. Learn how to make this business become income.
I know you have heard stories of big-time marketers joining a new company and zoom to the top of the comp plan in less than 90 days. It's because they have a list. It doesn't have to be a massive list but this is a people business, and it requires you to have a community who are listening to your message. Your list is your ATM in your business when it's run the right way.
Network Marketing tools to build your business
I would love to tell you that all you need is one finely sharpen pencil and one notepad to make it through college while you are learning and you would only have to take notes once in a while to pass a 4-year degree. Oh, and you don't have to pay for anything up front while you learn. You would laugh because you know that is not the way college works. My son is in school, and they will cancel your classes if you don't have things paid for up front. They don't care where you get the money to make it happen. If you want to go to college you pay to learn before you get the first nugget of information.
Network Marketing is the lowest entry business you can get into, has the lowest overhead cost out on the market. Someone will tell me every week they want to get started, but they don't have the money and make no effort to find the money if they were that serious. Most of the time the money is there they don't believe in themselves enough to invest or they know they won't do what it takes to work until that money is back in their pocket.
What Will It Take For You To Become Successful?
It will take commitment and determination, time, money (marketing budget) and consistent action from you to build and market your business. When you want to call your shots, be your boss, you had better show up for work. There's not going to be someone there standing over you holding you accountable, that's your job now! Everyone gets started with the best intentions. Many of you have never done this before! As a people business, our communications skills have to be developed! These skills are more important than just about anything else you'll ever learn!
What is important to remember
This business is more than just blog post, email marketing, videos, and systems. What it is about, is the development of long-lasting personal relationships with both your customer base and downline members. Even if it takes years to build, and learn how to communicate to get results connect with people. But when you do, you are set for life with skills no one can take from you. In my opinion, Network Marketing is still the best work at home business you can start.
I am looking for smart, coachable, strong women who want to build a home business; I have the training to get you started. I have the list of tools you need to get set up for less than $350 you can be in business. Let connect to see if we can work together- fill out this form so I can see how I can help you. 
PS: If you missed the webinar "How I built a 6-Figure Online Health and Wellness Business in less than four years" If you act quick you can still catch it here: https://www.freedomfoundationweb.com/
More Ways to Connect With Angela
Follow me on Facebook
Kool pictures on Instagram
Opinions and Such on Twitter
Resume' on LinkedIn
Resources I use: Resource Link
Facebook comments:
comments