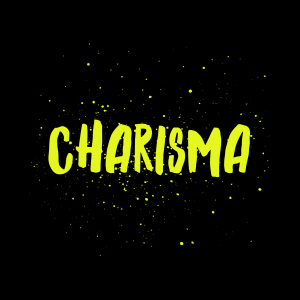 Charisma is the ability to attract, charm, and influence the people around you. Charisma is often said to be a mysterious ineffable quality—you either have it or don't have it.
People often think that charisma is a gift that some people have and you either have it or you don't. Charisma has a lot to do with being fully present and how you make people feel. If you are the person who is checking your text the whole time you are having a conversation or looking around the room for someone else to talk to. The person in front of you feels the negative energy.
1. Good listening skills
2. Eye Contact
3. Enthusiasm
People are drawn to your self-confidence and energy that you are generating. I have tested this several times at big events and it works. I attended an event in Nashville Tennessee with over 1000 people. I kept my head down, looked at my phone a lot, smiled at people and looked away which discourages someone from engaging. I spent the whole day with very little interaction and collected no new names.
Charisma Tested
Second day of the event,  I returned to the back row opposite of the side I had sat on before. Walked in the room, shoulders back smiled at every person I walked by, nodded my head and before I sat down spoke to the people around me. I chit chatted all day on and off with people. I kept my phone in my purse and if I was tweeting which I do at events I would look around and make comments about "what a good tweet" that would be
Last day of the event, I had people approaching me from the day before. Asking where I was tweeting my nuggets. We exchanged twitter names and got connected.
Charisma is part of your attraction marketing but some people just don't have it and have no desire to change the skill. Which makes business slower for them than someone who has that gene.
This one thing is for certain, anyone can share a tool. It doesn't matter what type personality you have you can share a tool that will do a lot of the heavy lifting for you. That doesn't mean it takes all the work out of it for you but a tool will do the presentation. Your job is to get the presentation in front of people. Then follow up in person or with an autoresponder from the presentation.
Anyone can share tools
If you're someone who's been chasing prospects, talking to anyone within 3 feet of you with a pulse, buying MLM leads to nervously call and pitch your opportunity to… if you embrace the 'Attraction Marketing' model, a whole new world is about to open up for you.
And you will need your own website just like the big dogs if you want top earner results. I know you are now saying – BUT – I don't know how to do all that. Hang on….
If you are not building your own products you need something to promote to give people a peek inside of what you do. They may not be lead directly to your main product but if they are looking for training and enjoy what you offer they will, in turn, want to work with you in other places as well.
If you are coachable, willing to learn something new, apply what you learn, and hang around some amazing people who are willing to help you. I have the place for you. <Huge Nugget for you –> Click here>
If we aren't connected on Facebook – Follow me as a friend then send me a message and let me know you read the blog post! I don't add everyone on Facebook – only the friendly people who actually give me a few minutes of their time.
SHARE – COMMENT – LIKE  this post!
More Ways to Connect With Angela
Follow me on Facebook
Kool pictures on Instagram
Opinions and Such on Twitter
Resume' on LinkedIn
Highly Recommended Business Branding, Marketing & Blogging system
If you enjoyed what you read, from this free training page, please feel free to share, distribute, and post this content so your team can benefit from it too. All that we ask in return is that you attribute all content to Angela Brooks, and post a link back to our website at AngelaBrook.com/blog Thank you!
Facebook comments:
comments