Nursing Mentors Influence and Change Lives – Happy Nurses Week
by Angela Brooks
 As a seasoned nurse with 25 years and many miles walked in nursing shoes I am now the forerunner for the young nurses who will soon be taking my place in the field.
With May 7th through May 11th being Nurses week, we all had a chance to tell someone else thank you for the job they do.
Nursing is a tough career and nurses have been known to "eat their young" from the stress in the field. Stress can come from management, managers, patient acuity, or from being new in the field. Your welcome to listen to a call Lisa Birnesser and I did on nurses and stress.
I clearly remember the nursing mentor I had when I began my job 23 years ago. She was an older seasoned nurse who had no time what so ever for a young buck with fresh ideas. She made it clear to me that I needed to get somewhere and sit down or stay out of her way….and I did. She taught me nothing I needed to know at the time. I watched what she did from a distance; I did not dare ask Mrs. Doris a question. She had me or I had her for three long weeks. The routine did not change, and I stayed out of her way.
I was so relieved to be out of orientation and out on my own, I knew I could figure it out. With a little luck under my belt I met a nurse who had the time to teach me a little along the way. I stayed out of her way too, I did not want to get in her way but I always made sure she knew I appreciated her help when it was offered. With medication errors from time to time, charting blunders, patient run ins, I survived the first 5 years and felt like I had my feet planted a little more solid.
Then it became my turn to be a nursing mentor. My supervisor came to be and said she was going to try me as a mentor, did I feel like I could do that? I replied with "yes ma'am!" My supervisor had been a nurse for 35 years, she smoked like a train and drank straight black coffee like it was being infused into her veins through her lips.
She had a dry since of humor and at that time I was not sure how to take her. All I knew was I was not going to be like the mentor I had.
As time has flown by I have mentored most of the supervisors that are now in the building and most of the staff that worked on the floor with me for many years. I made sure I treated them with respect and never once told them to go sit in the corner. I was guilty of being very straight forward with them and letting them know where they could improve and tricks of the nursing trade to make their shift work easier.
I challenged them where they were nervous and helped them when their knees shook. I am sure I left something out they could have used but by the time they went out on their own we have built a relationship and they felt comfortable with the tasks that lie ahead.
After my mentor Mrs Doris retired with 27 years of service she passed away with breast cancer I paused to think about her. I had seasoned many years by this time and I now had a new vision of her. When I was young I thought she was mean and did not care about the new nurses. I was wrong, she taught me more than I could have learned with her holding my hand. She pushed me out of the nest and forced me to learn the hard way. I became observant to the point I was determine I would not fail. She would not cause me to fall on my face, she would not make me cry and she would not make me feel like I did not know what I was doing. She taught me how to stand strong and learn with all my resources.
The day they had her going away party I stopped by and told her best wishes for her retiring years. She smiled at me…it shocked me because that was not something I was used too. She replied "thank you, you turned out much better than I thought a young girl would have" from her that was a compliment and I shared the moment with a smile back.
As a forerunner, for the future nurses, it is our privilege to pass on to them the things we have learned in our journey. Give them your best so they can pass it on in their future.
Tell me your mentoring story – post it in the comment section below.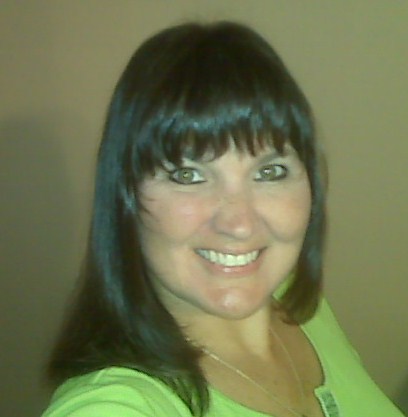 Angela Brooks is a mental health nurse educator who spent the last 22 years working in a state funded mental hospital. She is the author of "The Nurses Voice" who exposes raw truth as a nurse. She is transitioning from nursing to one of the top positions in a health company changing life's one oil at a time.
Follow me on Twitter: https://twitter.com/angelabrooks
Find me on Facebook: https://www.facebook.com/AngelaBrooksBiz 
Pin with me on Pinterest: http://pinterest.com/angelambrooks/  
Facebook comments:
comments