Nursing at new level
Over the weekend of September 17-18 th I attended a live event in Indianapolis Indiana that created a complete new mindset, for nursing and home business for Mental Happiness Blog.
As a nurse, just like most nurses who have a caring spirit and enjoys helping other people get better physically, and mentally. Spending 21 years in a state funded mental hospital you see very few success cases. Some nurses in mental health, without conscience-ness, slowly become burnt out in the profession, due to the sadness, an repeat patients that have lost the desire or the will to be get better. They cave into the life that lays in front of them, an allows the internal sickness to take over. Just like the ivy vines you see crawling over abandon houses or buildings.
This weekend mapped an success adventure for the Mental Happiness Blog that will be making huge changes over the next 90 days.
I had the privilege to finally meet face to face, Sandi Krakowski, after a year an a half of only speaking on the phone, to my friend / business coach.
The event shared mastermind business tips, social media, copy writing, keyword research …an much more that I can use to bring a new light to the nurses around the globe. Nurses have very few mentors in this day and age of nursing, that come along side them to help raise up the next generation of care givers. The old nurses eat the young, running them off the job before they are seasoned and well guided nurses. They quit before they gain that internal instinct that masters caring for humans.
Sandi presented an offer to train, mentor an raise up 10 people who were ready to step out their comfort zone. Not just any where but in Chicago at the Trump Towers. Amity, her assistant, handed me the papers to fill out. I sprang out of my chair an practically ran to the bathroom. Eyes full of tears hungrier in my belly to take that step an fear griped me – but my internal drive spoke louder. I wanted to lick the words off the pages an ingest every partial of education this one day event has in store.
I gathered my cool an went back to the room cornered TheMindSetMaven Pj McClure an ask for a brief mentorship from him. When we finished talking an 50 tears drops later, I started texting my husband. I found no walls. It was all 'yes'. I filled out the form walked to the front of the room, stood in front of my mentor – held the paper up and ask 'Am I ready?' With a huge smile – she wrapped both arms around me, tears of joy in her voice – again I heard YES! – The smell of her new religion perfume filled my nose- tears filled my eyes. I just stepped out for Mental Happiness for today Nurses, to be mentored at the next level in the Trump Towers. God is so good, when we allow him – he will show off an send us the right mentor.
I guess your wondering what does my training have to do with nursing? Our mission is
to give the nurse a voice – to give support in a field that cares for others but not for the nurse who is providing the care. The many things she comes up against in her daily work load of patient care. Once a nurse steps out of school and the schools books go on the shelf – what is learned from now on is from experience that no one covered in class. I am sure you can relate to that being you as well.
I hope you will join me over the next 90 days and see how we are about to grow, change and expand. We invite you to follow along Click on the link and I will share a free inside look of the new book that will be coming out soon. I can't wait to here your opinion.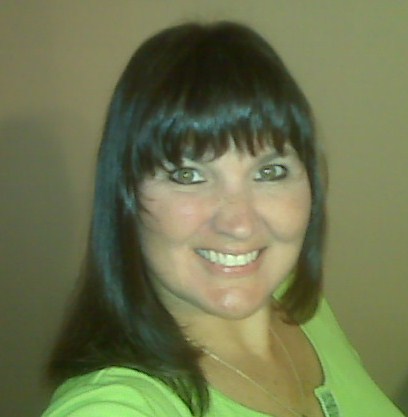 Angela is a nurse that has worked for 21 years in the same state funded psychiatric hospital assisting some clients that others might refuse to treat. She works on the psychiatric ward.
She also runs her own company on the side and supports other nurses in how to bring passion into their role at work. Out of the box remedies for speaking to people and more.

Take the Nursing Survey by clicking here. We want to hear from you
What Did You Think?
Let us know your thoughts on today's issue.
Post your comments here.
Remember – sharing is caring…
Forward this email to a friend!
Are we connected on Twitter? | Come write on my Facebook Page wall!
Facebook comments:
comments