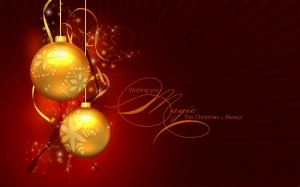 It is almost the Christmas season and people are buzzing around shopping and credit cards are swiping, with no idea how it will get paid off.
I am far from a shopping person – I enjoy spending time with my family verse swapping gifts that no one really needs. I took my mother to see a Ronnie Dunn Concert – which was awesome. We had dinner with my mother and father in-laws Sunday and my father is coming to my house for dinner next week. That is the kind of shopping that makes me happy.
For 25 years I have worked as a nurse. For 23 of those years I worked the holidays or at least half of the holiday where I did not get time to enjoy my family like I wished I could have. So many of our family has passed on – and those memories could have been richer had it not been for the need of the ole paycheck.
Nursing has been my life for so long the thought of not working almost sounds odd to my ears. We have all said it at one time or another "I wished I did not have to work another day in my life." I am guilty…I have said it. On the other hand I do not want to be bored or live in a bubble without meeting good people.
As a member of the essential oils family – I am constantly learning how to use the oils to help my family remain healthy and stress free. Healthy to the point when my oldest son went to the doctor this year for his sports physical we had to re-register as a new patient because it had been three years since he had been to the doctor.
Dr Peggy Malone said:
The stress comes from all different directions.
1) Time: It is a very busy time of year and it's hard to fit all the things you have to do in the limited time you have.
2) Money: For many people, this time of year puts a financial strain on their wallets which can cause huge amounts of stress.
3) Family Dynamics: I'm super lucky to have a family that gets along with each other and that I enjoy spending time with, but many people have a huge amount of stress as a result of family dynamics and the obligations that go along with family gatherings at the holidays.
4) Holiday Parties: Whether it's hosting holiday parties or having the family over for a huge Christmas dinner, the extra things on your to-do list from hosting can be stressful. The other side of this coin is that you may be invited to lots of holiday events and it can be stressful if there are parties every weekend (sometimes 2 or 3 in one day) and you have overextended yourself by saying you'll attend everything you've been invited to.
5) Travel: For many the holidays are a time for traveling to visit family and friends and this can be stressful even when it isn't the busiest time of year to be on the move.
6) Physical Stress: This is the time of year when we all eat too much, drink to much, indulge in all sorts of extra treats. The regular exercise program often gets thrown out the window, we don't get enough sleep and we just don't take care of ourselves in the usual ways. All of these things don't bode well for a happy healthy person.
Learn more about Dr Peggy by going to her website.
Ok so it's evident that stress can definitely play a role at this time of year. I hope that your holiday is filled with fun nad lots of smiles. I will be off work 10 days and I have not ever had that opportunity in the 23 years that I have worked at this hospital. It will be different for me but I think I will enjoy it *wink*
Angela was voted 110th Leading Moms in Business she is also Silver Director for her achievement of being the first Young Living Distributor to build a solid Silver 2nd level Team Performance and over 20,000 in volume without using the phone. She is setting a model of how to build relationships online, through social media, blogging and email. Check out her website at www.angelabrook.com


Facebook comments:
comments