Mental Health Nurses have very little protection when fighting against superman
As a mental health nurse we often come up against clients who have superman strength and have a mania that flies from zero to out of control in the matter of seconds. A young male client who is in his late 20's wanted to use his superman strength and threats to
force the staff to get what he wanted that he knew was against the hospital rules. He however, must have a past of throwing a fit to get his needs met.
After several hours of the same conversation he decides to step it up a notch by ripping off his shirt at 2 am – screaming loud enough to wake the others on the unit up – getting full glasses of water in his mouth and spewing it all over the walls and floor. Then he
wants to display his super human strength how he can lift a chair over his head and give it a toss down the hall.
His infectious behavior has now corrupted another young male who is running laps around the unit at bat man speed. Binding together and becoming viral with the strength they present to the staff.
As a nurse of 20 plus years I still find myself standing in the middle of the hallway with my mouth hanging wide open watching the events take place with awe. At that moment I have to wonder what makes me come back over and over knowing in just a few minutes
we will be in the middle of a violent act that in prison, out on the street or the jail system would be taken care of with batons, taser gun, mase, and a highly trained security team. There is no getting around it the staff are being challenged and he was not backing off.
Time for Kryptonite
The material is usually shown as having been created from the remains of Superman's native planet of Krypton, and generally has detrimental effects on Superman and other Kryptonians. The name "kryptonite" covers a variety of forms of the substance, but
usually refers to the most common "green" form. Kryptonite is one of the few things that can kill Superman.
The word kryptonite is also used in modern speech as a synonym for Achilles' heel, the one weakness of an otherwise invulnerable hero.
After a stand off looking in the eye of someone who could care less if he hurt me or any of the other 7 staff members he charges like a bull and makes contact. After six grown
men finially over power him to the ground to gain control. The doctor arrives and orders are recieved to proceed. Medication is given – his kryptonite – the only thing that slowed him down for just a few hours before he was at it again.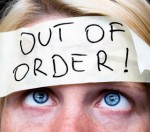 What makes nurses go back? Who is taken care of these nurses and staff who go to work knowing it can end in a night like this. The only defense is hand to hand. No shields from the spit, or protection from the bruises they recieve. Mental Health Nurse / staff need that outlet of how to taken care of themselves. They need support and mental protection from the enviroment they work in. Even the old seasoned as well as the brand new nurse needs a mentor.
Are you a nurse? What do you do to disconnect from your place of work?
Angela is a nurse that has worked for 21 years in the same state funded psychiatric hospital assisting some clients that others might refuse to treat. She works on the psychiatric ward.
She also runs her own company on the side and supports other nurses in how to bring passion into their role at work. Out of the box remedies for speaking to people and more.
Angela's blogtalk radio show is laser sharp for today's world! Learn more about Mental Happiness Support Tools here
* Please note: I am not here to CURE, DIANOSE, Treat or suggest replacements for what a doctor prescribes – I am sharing my nursing adventures with you.
————————————————–
What Did You Think?
Let us know your thoughts on today's issue?
Remember – sharing is caring!
————————————————-
Are we connected on Twitter? | Come write on my Facebook Page wall!
Facebook comments:
comments