Nurse Mom Mother's Day
by Angela Brooks
Being a mother and a nurse I have missed several actual mother's day celebrations but not once have I missed out on being a mother. I must say in all the things I have accomplished in my life no matter how hard I have worked being a mom has been the most rewarding. I love watching my children grow and achieve goals they set for themselves.
As a daughter I was influenced by a strong mother. There were several years that we did not see eye to eye but she was always there when I needed something. No matter what the something was I knew she would be there. She provided a roof over my head even after I became an adult and my son and I were in transition. She has traveled many miles with us  to my children's base ball games, soccer games, school events, cook out's, you name it mom was there.
I was given my "do not quit-do-what it takes to get it done" attitude from my mother. There have been times in my life that things have happened that we did not want to do deal with but it was something we had to do.
As a nurse I have stood beside my mother as she lost her mother, her two sisters, and several other family members. It was something that had to be done, and I was glad I could be there with her.
Becoming a mother has taught me lots of patience that I was defiantly not born with. I took all the women who influenced my life and drew something from each of them to carry with me.
My Mom: Stay strong, deal with life as it shows up, I want to be there for my children just like my mother has been there for me. She has lived her life giving to others; her home has been opened to numerous people who were in the middle of transition. She provided a place for them to stay.
My Grandmother Annie: A strong country women who did not know the word "can't". She raised 5 children in a time that life was hard. She taught me how to raise a garden, how to freeze and can foods how to depend on myself when there was no one else around.
My Aunt Flossie: Who was never able to be a mother to children that passed through her own body but she was a mother to many more children that she could have delivered herself. She taught me how to love others and how important family gatherings are, and food always draws them; she was a giver.
My Aunt Ruby: A strong women, taught me how to sew (not nearly as good as she could), we shared recipes to her famous dishes, and family was her main focus.
My self: I learned what matters in life, and it is not money. My family comes first no matter what happens around me and it is my privilege to take care of them. Working full time, running a business from home and the entire task that comes with being a mom from cooking, cleaning, washing clothes and being the taxi. The days are flying by and I wish I could slow them down just a little.
I also learned that I can be a nurse to others in a very professional manner but when my children are hurt, sick or in pain I seem to have to stop to think like a nurse.
Where ever you are and where ever your children are. I have two healthy here on earth and three in heaven. I wish you the most amazing mother's day ever. I hope you tell someone you love them every day.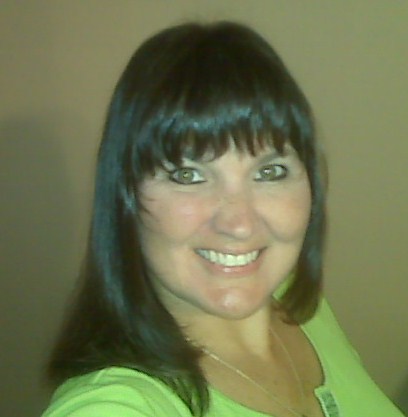 Angela Brooks is a mental health nurse educator who spent the last 22 years working in a state funded mental hospital. She is the author of "The Nurses Voice" who exposes raw truth as a nurse. She is transitioning from nursing to one of the top positions in a health company changing life's one oil at a time.




Follow me on Twitter: https://twitter.com/angelabrooks
Find me on Facebook: https://www.facebook.com/AngelaBrooksBiz 
Pin with me on Pinterest: http://pinterest.com/angelambrooks/  
Facebook comments:
comments