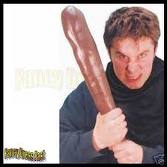 Today was my day to get pulled to another unit to work. Getting a pulled assignment, also called floating nurses, means there was a shortage of staff in one area and a need for more coverage. So they pulled from an area that had more staffing. If there is something many nurses do not want to hear when they get to work it is, "You're floating to another floor." Floating is not uncommon in nursing; some hospitals even have float teams, or nurses who go from floor to floor as needed. But floating when you are not used to moving around like that is different. In some cases, it might not be so bad because you are familiar with the unit or floor but other times, it may be a nightmare. You do not know the floor, the type of patients, the routines, or level of care needed until you get there.
I usually do not mind going to another area as long as I have at least one staff that works there routinely. I really thought I had it made when I arrived on the unit to find out I had only six patients. It was quiet and we had two staff working the floor: myself and a male nurse. He was a regular on that floor. How bad could it be right?

After medications and snacks were served for the evening, most of the patients went to bed early, except for one. He was sitting just staring at the TV. He obviously had something going on, on the inside that is. This young 20 something male patient had a long history of illness, many run-ins with the law, and no future of getting out any time soon with the behavior he was showing. Out of nowhere he stood up and tossed a table upside down. The male nurse hollered, "HEY!" very loudly which sometimes will divert a patient's attention and you can talk to them. This time it did not work.
He grabbed a chair and smashed it against the wall. The chair shattered into pieces. The four legs that used to be a piece of furniture to sit on, was turned into a weapon against the staff. The unit we were working happened to be on the side of the building where the halls on both sides were closed. Hollering for help was not an option. The male patient reached down and grabbed what used to be one of the chair legs, but was now a caveman club with a nail sticking out of the end. He looked straight at the male nurse and said through glaring eyes and gritted teeth, "I am going to kill you mother-fucker," and he charged toward the nurses' station.
I hollered the male nurse's name, "He is coming!"
He never looked at me or lost eye contact with the now raging bull running down the hall toward both of us with his club high over his head. As calmly as he could he said, "Call a code, this is not going to be good; get back." I turned to run to the office to grab the phone and the house keeper had gone in the office and slammed the door in my face. Nervous and my hands shaking, I fumbled for my keys to open the door. I shoved the door open and grabbed the phone. I dialed "200" for a Code D. The operator answered and I screamed into the phone what unit we were on and the buzzer sounded.
A Code D is an announcement that will be called out over the loud speaker in the hospital with a buzzer blast that gets the staff's attention if there is a dangerous situation with a disturbed patient. It tells them that all available staff needs to go to that area immediately.
As I ran out of the office I never once thought to stop or slow down. I had a staff member fighting a man with a club. As I entered the hallway I saw the club come down hard and forceful on the male nurse's deltoid muscle. He was able to grab the club with one hand, while trying to hold the patient in a head lock with his other arm. I and the male nurse made eye contact and I could tell he was in pain. I took off running like a line linebacker for the Tennessee Titans. I hit the male patient around his waist and held on. We all hit the floor; the club bounced out of reach and the male nurse was able to overpower the young stout male patient.
I was not aware of the staff that was now entering the unit. All of a sudden I felt someone pick me up and set me aside so that the male staff could get to the patient. He never slowed down; he continued to fight with six men holding him in place.
I walked over to check on the male staff that had gotten clubbed and he laughed, holding his arm. "That was one hell of a takedown; thank you. I thought I was on my own." His glasses were broken, his arm was already turning several colors and he was out of breath, but otherwise ok.
When I clocked out for that shift I was very thankful to be unharmed. It all seemed unreal, and who could I tell that story to that would ever believe that it was a day as a state psychiatric nurse?
Angela is a nurse that has worked for 21 years in the same state funded psychiatric hospital assisting some clients that others might refuse to treat. She works on the psychiatric ward.
She also runs her own company on the side and supports other nurses in how to bring passion into their role at work. Out of the box remedies for speaking to people and more.


What Did You Think?
Let us know your thoughts on today's issue.
Post your comments below.

Forward this email to a friend!
Are you on our mail list? It is on the right

Are we connected on Twitter? | Come write on my Facebook Page wall!
Facebook comments:
comments