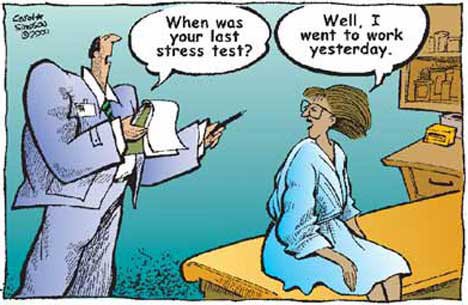 In the news you read a lot about nursing burnout and the shortage of nurses in the medical field. It is real and talked about a lot but very little is done in most facilities to clean up the mess. How can change happen, if no one takes the next step.
After working as a nurse for 25 years there are many situations that I hold close as good memories and how much fun I have had taking care of patients, working with excellent staff. It seems like the moments that are so stressful are the ones that stay in front of the memory file.
18 months ago – I wanted OUT of nursing. I planned to apply whatever education I needed to remove myself from the industry. I did not want to pass out one more pill – get one more cussing that I had to stand and listen too with my professional face on and not my "go to hell look".
I left work exhausted even on a good night – showing up for work was a task – leaving was a joy.
I hired a business coach who had already made several million dollars working online – I had watched her for several years and knew how she worked. I wanted to be just like that. She has worked for 14 years online – and raised a family. I was working full time – worn out – making no-where close to a million dollars and missing my boys growing up.
It was time for this nurse to make a change in how she was making a living.
I begin learning and building a website, which I thought was all that I needed to be online. I took every class that coach Sandi had. Anything from a two day class, to a one year obligation. My head was down and I was studying, applying what I learned and beginning to see new growth.
After a few months of working on the internet part of the business, I began to notice how I was thinking and things were beginning to change. My mind was focused and my heart was happy. To be in business you have more than business tools to become successful. You work on your own mindset as well as business. It comes together as one tool that brings everything together.
There have been many days along this journey that would become frustrating enough I wanted to quit. However, there was a drive inside that would not stop pushing me forward to learn everything I could possibly learn. One of the early classes I had with Coach Sandi – I remember thinking what the hell is she talking about? That makes no sense what-so-ever to me. After the class I took a break – then applied what she told me to do any way – Lo and Behold it worked – just like she had said.
I started working with Young Living in November 20th 2010. I did not have one customer; I was starting at the beginning. Today 10 months later – I have 84 customer/distributors on my team, I have written a book, got a promotion at work to a staff development, I am now writing for nursingtogether.com and scrubs magazine, and teaching Tele-Classes to those that want to know how I have done this so fast. It was not fast – it was working, learning and applying everything I could learn. Placing good people around me and working on my own mindset.
Burnout nurse to a marketing online nurse helping other nurses do the same. Even though I am still in nursing – I am smiling again. I am ready for work and feel blessed to be helping people around me reach their goals as well. My boys have a different mother, and my husband has a happier wife. All because I set out to make money in a business but ended up learning more about myself through business.
I would love to help you reach your goals like I have. I share some of the tools I have used and the people who have helped me get there on my resource page. Never stop reaching for your dream goal. Mine has changed several times in the last 18 months and it has become more clear what I am headed toward. You can too – just don't stop.
Would you like to use this article on your blog, ezine, or newsletter? You have my permission to share it in its entirety with the following blurb below and all links remain intake:
Angela Brooks is a mental health nurse devoting over 25 years to the nursing field. Executive Director with young living , She is the author The Nurses Voice, and is a contributor to the nursing magazines "Scrubs Magazine" and "NurseTogether.com".
She is the founder of angelabrook.com, a company dedicated to helping empower nurses who works in the mental health field. Not just for nurses – but those that nurse others in life. She is the nurses voice, the voice for those unheard.

You liked it NOW what!
The next step is to share what you know.
Are your friends one in a million? Share this with them too!
Share on Twitter? | Share your comment on my Facebook Page wall!




Facebook comments:
comments