An Exclusive Offer from Prolific Blogger and Coach, Angela Brooks
Discover How to Use Your Social Media to Create Your Online Empire! 
A Private Membership Offering to Propel Your Business to New Heights!
Become an Marketing Infuser for Only

$39

a Month!


You will be able to get ongoing support through this group on ANY questions around blogging and You will also:
Top six reasons to be part of this exclusive membership group
(And what you will absolutely learn):
The basics of a successful Facebook business
How to grow your business using Facebook and Twitter
Why Blogging is the hub of your business (and how to use it effectively!)
The power of an email marketing list that you own and control (and will pay you dividends for years to come!)
Discover how social media becomes the powerful spokes to your hub market piece
The importance of driving traffic to your blog! (and how to do it without spending loads of time doing it!)
This is a One Time Offer,
the Price for This Group
will Never Be This Low Again.

$39 a month!
Get discounts on future products
Have the opportunity to be in some beta testing down the road
And get on special trainings only available for this group
IF you are a Go Getter and Just Need Help Getting to the Next Level, Click the Button Below
What Marketing Infusion Students Are Saying...
"I've had 3 new leads opt into my marketing funnel over the past two days! Two for business, one for the product. Not sure what I'm doing differently, but something must be working because this is the FIRST time this has ever happened!!! … Oh – and by the way – hubby and I were on a little getaway when these leads came in. ~Stephanie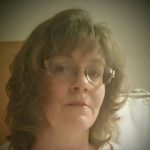 Just finished listening (while at work) to Module 5. Angela keeps knocking them over the fence and out of the ball park! Another fantastic module filled with so much valuable content. I will definitely be watching this one several more times; more note taking to come. ♡
~ Anna M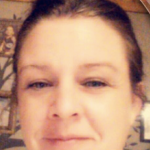 "I have some admitting to do. I was hesitant of change, I was fearful of the unknown,I thought my way was the right way, but worst of all I was terrified to step out of my comfort zone. The training I have received in Marketing Infusion is not only changing my business practices, it is changing ME. You have opened my eyes to a whole new world, a new way of viewing my business, which is allowing me to take things a step further. You have challenged me to step up, to take action, to apply. The excitement is real!! To reply to your earlier post.. I WILL NOT be in the same place next year that I am today! Thank you Angela Brooks"
~ April Howe
"Love, Love, Love this module. I followed Angela's advice. Got my own domain using just my name. Changed some things on Facebook and Twitter and am halfway through Module 2 and going through the plugins section. I am learning so much. If only I could squeeze more minutes into my day. Not making excuses, nor whining. Just so very busy with work, injuries and family. Not ever giving up. Thanks for the motivation and great content Angela Brooks!"
~ Anna Marie Hoffman
"The top 3 things I learned from your coaching session:
The demonstration of what "branding" is and how it comes about.
All the various platforms that are available to make blogging much easier than I thought.
The step by step process to set up a blog and how to get it published."
~ Pearlis Timmerman Ballentine
"If I could go back, I would have definitely taken the personal coaching. I felt like I hogged the time and the personal coaching would have let me hog you with no guilt!
Thank you for sharing what you know. Now to apply it and read through my notes and your book until I have applied it all!"
~ Michelle Spexarth
"I don't remember how I found you but a few months back I bought your book on Amazon around the same time that I was starting to take action in earnest. For some reason I went in a different direction and I've been kicking myself in the patoot ever since. I'm learning so much from you! I paid over $1000 for a prefabricated website and tutorials that don't have half of the flexibility that I want or the informational value that I've gotten from your coaching. After much wheel spinning and wasted effort I'm getting ready to can it all and create my own from scratch according to your instructions. I have yet to read, watch or listen to any of your material that I didn't glean useful information from. I aspire to be as effective of a leader as you are Angela. You Rock, Lady!!! ~ Frank
"Wow! I am learning so much! I do have gifts and talents to offer to others, to help them and serve them. I can overcome obstacles and succeed!" 😃
~ Kim Schmaldinst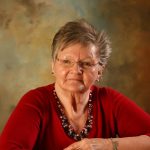 "It would be hard for me to name one thing that I got out of having your help all month. I truly enjoyed learning and it just made me want to learn so much more.
I feel like I got my youth back being hungry for more knowledge. I've watched your sessions over and over again thinking I missed something important. Thank you for putting all this information out for me to learn. I have thoroughly enjoyed it! Hope to meet you someday. MAYBE, God willing with a different rank because of your help!"
~ Carol Egger
"Your class was extremely helpful and I am so glad I was able to attend.
The biggest takeaway… Social media is going to be your friend if you let it and Google will love you if you follow the rules."
~ Carol
"Hi Angela,
I just wanted to say thank you so much for the encouraging card & Promptings audio book!  I just started listening to it today while I was driving around, and couldn't wait to get back in the car & listen to more!  The author tells a great story & is very thought provoking.  I'm going to put his suggestions into action & can't wait to see what happens as a result.  It's such a nice surprise to get something in the mail (besides bills!).  I am so blessed to have you as a coach!  Thanks again & have a great weekend."
~ Liz Whitney