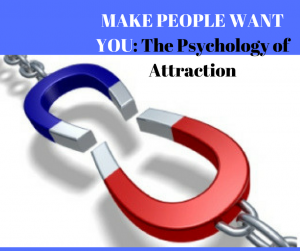 Have you noticed that people who smile, are bubbly and interact with others do very well in business? Our brains are attracted to intriguing, interesting, engaging people and things. Luckily, you are an intriguing, interesting, engaging person!
I have seen people go to networking events and never introduce themselves to a single new person and leave the conference room as soon as the event is over to go back to their room or have lunch and dinner with the same people they know.
The law of attraction turns our eyes to people with good energy and aren't boring.
Now I am not saying you are boring. You could be like me and be an introvert who has to practice being in crowds of people and manage your energy. I use several essential oils to help me stay grounded and less stressed when I am in a large crowd.
I take small breaks and go back to my room for a 15-min breather or step outside to inhale some fresh air.
Most people have a fear of not fitting in or people want to like them and they will shy back away from people instead of sticking their hand out and saying hello.
YOU HAVE 30 SECONDS
It makes no difference where you go. People are going to judge you as soon as you walk in the room. You have 30 secs! In that short blip of time, the brain decides if they are attracted to you enough to say hello or they will look the other way. If we want to be honest – our brain makes that decision without any help from us at all. It is instant and if we really want to be honest about it some will like you … some won't period.
What are you going to do with that 30 secs?
I am going to take a deep breath, throw my shoulders back, walk tall as I can for my 5'7 (and ½) and smile. I am going to give my 30 secs best shot.
Just walking in the room full of self-confidence is not enough. You have to show people you are emotionally available to talk too and willing to connect. People can feel your energy if you are approachable or not.
Because of this approach, I have met and been introduced to some of the top network marketing business folks.
THE SINGLE HOTTEST TRAIT
Did you know that your time is your most attractive trait? In life, we judge people very quickly by their looks – it's a natural human response even if people don't want to admit it. In business, a very appealing trait is your time.
People want to know that as an entrepreneur they are looking to connect with has time to talk business. Bounce ideas off of each other and support them.
Showing up is not enough, people want to know you are available in a way or another.
Vanessa Van Edwards author of Captivate suggest these tips when going to an event to meet new people:
Try This: At your next social event make a point of telling people why you are there and what you are looking for.
Something like, "I'm excited to meet you because I was hoping to make some really interesting connections at this event." Or, "This event is going great, I came wanting to stir up some business and I have already passed out a few business cards. May I give you one?"
We don't realize that our availability isn't as obvious as we think. Try showing it and you will be pleasantly surprised at how welcoming and curious people are in return.
Now what?
If you're struggling, I get it. I've been there. We've all heard the statistic that 97% of network marketers don't even make enough to cover their monthly auto-ship. I did it too then I developed a few skill sets that allowed me to finally see some profits in my business. It's not even your fault that you're struggling, most people are doing what they are taught to do. I know I did. Listen to this webinar. By minute 17, unlock the SIMPLE 3-Step Process to Make More Money in YOUR Opportunity."Give me the Replay" 
Thank you for reading along with me on this journey of growing, changing and shifting. If we aren't connected on Facebook – we really need to be, don't you think? Follow me as a friend then send me a message and let me know you read the blog post! I don't add everyone on Facebook – only the friendly people who actually give me a few minutes of their time.
SHARE – COMMENT – LIKE  this post!
More Ways to Connect With Angela
Follow me on Facebook
Kool pictures on Instagram
Opinions and Such on Twitter
Resume' on LinkedIn
Resources I use: Resource Link
Highly Recommended Business Marketing & Blogging training 
If you enjoyed what you read, from this free training page, please feel free to share, distribute, and post this content so your team can benefit from it too. All that we ask in return is that you attribute all content to Angela Brooks, and post a link back to our website at AngelaBrook.com/blog Thank you!
You may have missed these post:
1460 days to build a freedom foundation to retire from nursing
Facebook comments:
comments