If I could answer one question accurately, it would be "How long does it REALLY take to build a successful business." I then have to say, "I can't answer that for you I don't know how hard you will work toward your goals." If I could give that one piece of advice I would be the best mentor ever.
I have worked online since 2010 and never feel I know enough. I am always absorbing information to learn more about how to run a successful business. How to get more results, how to build a list, how to use social media, how to even talk to people who ask the question how long does it take.
There are dozens of strategies you can use to build a business, but there some basic skills you need to know. Skills are the one thing people don't want to pay for or spend too much time learning. However, they will spend years running in circles when they could have used a shortcut to learning a skill to see results sooner.
How long will it take?
One of the strategies that I have learned to use in my business s social media marketing. That is where my ideal client hangs out and they vent their problems in their post. If I am listening I can hear what people need because they shout it out all over facebook. I am sure you do the same thing.
I can glance down my newsfeed on any platform and see who has social media marketing skills and who doesn't. People want to know the right script to say, they want to know how many posts do that post before they get to talk about their company or their products. Then they want to know why they don't get one like one comment, or one share on those post.
My advice on social media stop puking on people and start chit chatting. Build a connection, a friendship, and find out if they even have a problem that needs a solution.
I had a lady tell me today that she hates to chit chat on social media. She doesn't have all day to play games she is trying to run a business. If you know me… I had to ask "How is that working out?" Her immediate reaction was the social media doesn't work for her kind of business. Come to find out she was in the same company I am in. Hum….
Every platform has a twist to using it to get the best results. The one thing they all have in common is be human. Stop slobbering at the mouth when someone mentions a problem.
Stop… take a breath… and then see how you can serve them not sell them.
What makes social media work is you and your personality. Bring that with you to the online world so that when I meet you in person I feel like I know the real you. Act like you are talking to your friends (because you are) share a story, share your lifestyle post (those are super connectors), share your family. It doesn't have to be deep down and personal but people like to learn more about you and lifestyle post are the best for showing what you are up too.
Click on the facebook image above and get the PDF about how to be a real human in your marketing.
Blogging is a strategy
I enjoy blogging.
It is not for everyone. It is only those that want to dominate in their niche, the rest can do home parties.
I was told this week that the people who you engage with online aren't as serious as the people you meet in person at parties. I had to smile because you will not see me at a party if I am someone you would want to have in your business you would never find me.
As a blogger, there are so many strategies to use once you discover how your followers like to be served. I personally won't listen to a podcast style blog, some people love them, I like to watch short videos, not long drawn out videos that end up selling me at the end and starts with a 15-minute welcome to every person that comes onto the live feed.
It truly drives me bonkers. I like to read blogs that have highlighted titles so I can skim read then stop if I want to know more. It needs to be more no less than 500 words but 1000 words is a good story. (This is 717 words so far)
A Blog is your home base, your hub, your party online, you're about me, real estate, your corner of the world. When people tell me they only want to do one-to-one marketing it makes my brain fog over at the thought that I had to talk to one person at a time and say the same things over and over. I would much rather generate a lead, connect with the lead and determine the need. It is just like being a waitress serving coffee and dessert at a restaurant. She asks every single table the same question. Some say yes, some say no. There is a good book called "Go for No".
Advanced Marketing
There are funnels you can use in your marketing, email marketing is a must, I use Aweber, learning how to make money with webinars, how SEO helps your page ranking and keyword research to be found with natural google searches.  I have successfully done all that I have mentioned but I have so much more to learn.
Today using my social media skills I had talked to 28 people before 11 AM all because I reached out to people who had something in common with me and offered them a type of education in return.
One lady asks me why do I need a system, a blog, and an email list.  I told her it was like driving a car. She needed the body the tires and the key. It all works together to build what you will call your business.
I had another lead tell me that all they wanted was a simple business to make $15,000 a month but they were not interested in being on stages and building an empire.
You don't have to build big but if you build without a connection you are constantly looking for people to talk too. If they are on your list you can talk to them whenever you want to by dropping an email.
In reality, to make a $15k income without any kind of training to get you, there is not highly likely to happen. Possible but not on the high end of results.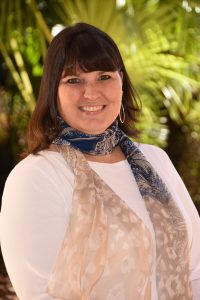 Angela Brooks is a retired nurse after working in mental health for 25 1/2 years. She built her 6-figure business part-time on her lunch break. Now she helps entrepreneurs use social media and a blog to build a wildly successful sexy business online.
We all have a message to share with the world – let's get started! If you got value out of this post use the social buttons to share it to the world for them to see. Leave me a comment. I enjoy reading your insight to the blog post.
You may have missed these Related Post:
Facebook comments:
comments