Lesson Learned From a Homeless Man
by Angela Brooks
How did 16 years pass by so fast? On Monday we stood in the court house as we waited for my son to take his drivers test. As a proud mom watching him reach a big step in his life to become a responsible citizen of the United States. I was also standing by as he witnessed the court house staff receptionist respond to a homeless man renewing his license.
After working for almost 23 years in mental health my heart goes out to those who are homeless and making an effort to do better for themselves. I smiled as he turned to the people standing in line and made small talk. He was well dressed in 2nd hand clothes, he was clean, respectful.
The lady at the counter ask how she could help him. He smiled really proud and handed her a paper. "I am here to renew my license" she gave him a big eye roll that no one in line could miss. Which caused me to watch her as she processed his papers. She said that will be $14. She did not say please like she did the well dressed person in front of her, but a dry tone of voice with no facial expressions.
He handed her the paper back and pointed to the title on the form and said, " The homeless shelter said it would cost me $5 with this form" he slid it back under the counter, smiled and slid paper number two right behind it and said " Don't forget to make me an organ donor for a dollar. I want to help save as many lives as I can, my organs are all I have to give." He turned to the people in line and said, "I hope you have thought about that too it is the least we can do is save a few lives as we leave this world."
I smiled " Yes sir I am and I agree." the lady at the counter blew a long breath, rolled her eyes and returned to the computer to make the changes. "That will be. $6"
As a nurse, I smiled, as a mom I observed how my son responded to his treatment and he made the comment "What made her do that." I did not know where her response stemmed from. I know working in the public specially in a court house you serve all types of people. I also know that the words you speak to those you come in contact with could be the best words they hear.
I don't know what life choices he made or what life events that happened in his life to put him in the situation he is presently in. It is not my place to judge that, however he was smiling and willing to give all he had back to someone else should he pass on and his body have what maybe even your family member could need. A homeless man made me stop and think how valuable our bodies are and the way we take care of them now not only benefit us but when our journey is complete can allow someone else to continue.
I walked in the court house to witness my sons step up as a citizen to get a drivers test, and walked out with a life lesson from a homeless man. He has no idea that his presence changed my day, changed my view even more than I already had of being a organ donor. As a nurse we help people get well – a homeless man wants to save lives.
I hope that you are an organ donor if not maybe this one man's vision can change your mind as well. My vision is to impact people around me to change lives with the world of business and good health one oil at a time.
Come tell me on my Facebook wall what your plans are. We could pass forward his vision and dream and who knows maybe some day he will read it.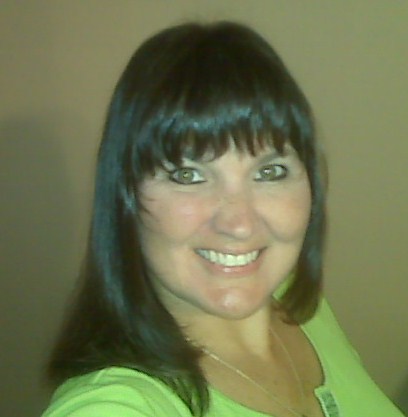 Angela Brooks is a mental health nurse educator who spent the last 22 years working in a state funded mental hospital. She is the author of "The Nurses Voice" who exposes raw truth as a nurse. She is transitioning from nursing to one of the top positions in a health company changing life's one oil at a time.



Follow me on Twitter: https://twitter.com/angelabrooks
Find me on Facebook: https://www.facebook.com/AngelaBrooksBiz 
Pin with me on Pinterest: http://pinterest.com/angelambrooks/  
Facebook comments:
comments