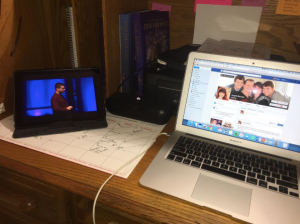 This past weekend I attended an event via live stream which in itself is pretty amazing that we can watch from home kicked back in our favorite chair and get the content from powerful trainers. It literally takes the excuses out of being able to travel and still get educated for your network marketing business.
However, I treat a live stream just like I was there. I had my iPad set up to watch the live stream, my laptop to take notes on Evernote and my phone texting people at the event. Kind of life passing notes when the teacher is talking.
I get excited about events and go into them with the mindset to come out better than I went in. When I see people sitting back and not taking notes it blows my mind how they leave with anything other than a warm fuzzy feeling.
Each speaker will give one a nugget or two. You may not get pages and pages of notes from each speaker but you will get something if you go in prepared to learn and receive pieces of their greatness.
I took an insane amount of notes and I shared them with my business team inside my business vault where they have access to all my videos, notes from events, and any upcoming webinars first hand.
Impact a new level of nursing people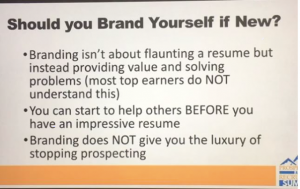 Not only did I come away from good notes Ray Higdon shared my story from his stage. The man never stops wowing me as my business coach. I posted it on Instagram you can see it here
When I began in my business online I was not fully supported. I was told it would not work and I had to prospect face to face with people to get them into my business.
Well, I did some of it and hated it! People hated it and no one was winning. So I stepped out of the box like a black sheep and did my own thing which has been very profitable for me.
People still have the mindset that business has to be like the old school guys who bumped and ground the pavement to do business.
Impact people past fear of their own greatness
Things have changed. This is a bold statement but I can say this with confidence that if you don't have an online presence your business is limited to the ground you can cover by foot. Online doesn't matter if you live in a town of two but have internet access you are in business.
I am a systems kind of gal because – it works and if I talk to one person at a time only that person can hear me. If the conversation is not recorded then I have to say it again…and again.
I am in the palms of people's hand. They can see me, talk to me, and hear me with a click on a button on their phone. I am on their schedule and they can hear the message over and over again.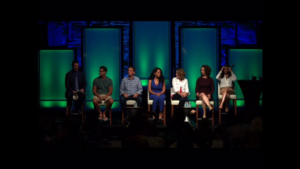 This weekend watching the #PRS2017 event and watching my colleagues walk the stage and share their experience and see them succeed doing the same method or similar to my marketing is exhilarating.
There is nothing more exciting to me than being an impacter. I worked as a nurse for 30 years and felt great sometimes when I left work because I helped someone in a time of need.
I never felt as good as I do impact people's lives to a level everything around them changes. Their bank accounts stop crying, the smile returns to their face, excitement and energy jumped on board that they have the resources to learn beyond what they even knew they could. That pumps me up and humbles me that I can share my skills with someone else to change their future. THAT is the type of nursing I was put here to do. I handed people pills for years to numb the pain they felt and to fog their minds. Now I can take the blinders off, teach them better health and equip them for success.
Without a doubt, I will be in a seat at Ray Higdon's September event. I don't care if I had to sit on the floor I will be in that room.
16 Reasons why I use a System in my business
If you're STILL struggling to recruit more business builders inside of your network marketing business, you're gonna thank me for this one. My colleague Lisa earned an Extra $6,400 in Monthly Residual Affiliate Commissions, Generate 1,400+ Leads, and Sign-Up 6 MLM Reps… Without Spending a Dime. She talks about it here in this video – YOU now have access to this same system.
More Ways to Connect With Our Free Training Resources:
Join Our Facebook Community
Follow Us on Instagram
Get News Updates from us on Twitter
Follow Us on LinkedIn
Recommend Training University Community
Let's get started today with your business
Recent Blog Post:
If you enjoyed what you read, from this free training page, please feel free to share, distribute, and post this content so your team can benefit from it too. All that we ask in return is that you attribute all content to Angela Brooks, and post a link back to our website at AngelaBrook.com/blog Thank you!
Facebook comments:
comments