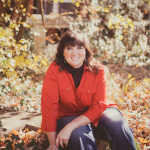 Angela has run a business her business while she worked a full time job and raised her two boys that were busy in sports. She shared her busy life on Facebook and twitter while she traveled with the baseball team, most of the time from the bleachers or a hotel room. Using only her smartphone and ipad as the main tools in her business. She was ready to be mobile at any time.
An office did not mean a desk and a chair in one spot – it was a seat from anywhere she was at the time. She began with Facebook not realizing it would be her main source for business leads – Twitter was running a very tight second place, then along came Instagram.
She learned how one post could travel to more than one platform making it easier to share her post and updates without running from one area on the internet to the other. Most people observe others growing a business and moving up in the network marketing industry. They make it look easy, plus they build with tools that there is no way the average can duplicate.
Angela shows how she has built her business while working a full time night job and raising her family. As a matter of fact Angela put it all in a social media profits program with no holding back the good stuff. She tells everything she has used and why she uses it to build her business. Duplication takes time and it takes passion to change the life you have to a bigger and better one.
Not everyone wants to travel around the world and go on high dollar vacations. Most people want to pay off bills, pay for college for their kids (Like Angela is doing) and live a more comfortable life that extra money can bring (if used wisely) post_middle Learning how I can build my own business and enjoy my family – which is the main reason for being in a business for the average person. It doesn't have to be lights and magic moments – it can be enough to run your family with a few extra comforts that makes life enjoyable.
For Angela… she has no desire to live on a strange island far away from my family and never really wanted to even vacation on one. When my son is pitching in college I want to load up in the truck and head to the ballgame without worrying if we have enough money for the hotels and food on the trip. I want to buy the boys the best equipment to use and give the the opportunity to be all they can be. Watching him live out his dream is payment enough for this mom. Angela build a business with the Young Living essential oil company and using the products to support her families health. When you have a sports family you have Pete Rose knees, sore pitching muscles and a need for energy.
I found those things in the company products. It also added a means of the income that allowed Angela to retire at te age of 48 and work from home 4 hours (or less) a day. She put together a Social Media Course that will show you all the tools and steps Angela took to build her business. It didn't happen over night and it took hard work – but it is something she would not trade for all the things she has learned about business and the connections she has made.
Check out the social media profits course – it will shave off lots of time trying to learn on your own.
Click here to get started in the Social Media Profits No more being overwhelmed with so much information, leaving you unsure where to start. No more buying program after program only to discover each one you get is really just paid advertising for someone's next info product and you never actually seem to get the nuts and bolts of what you need right now .
Oh And – here's where it's really different. No more shelling out thousands only to be left on your own. I'm committed to you.
Facebook comments:
comments