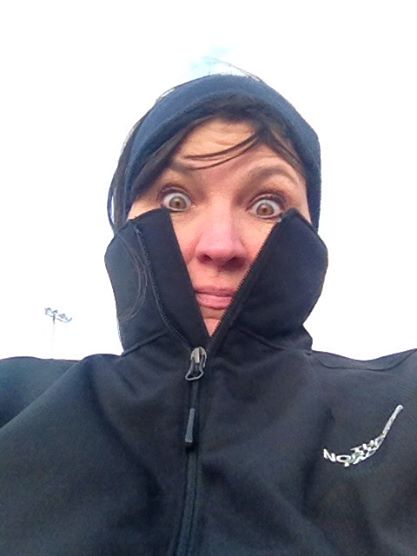 Tis the season of cold weather verses a little warm means Baseball Games to this family.
If you have ever sat out in the cold and watch someone play a game of baseball you will know what I mean by chilled to the bone. I don't even know how the players are able to hit the ball and make the plays – but they do. While I sit like a Eskimos bundled up tried to cheer along with the game.
The things mothers and fathers will do for their kids…
Business for me has been a little of a push this week. Driving to work 35 mins and home another 35 mins and at least one day a week driving more than 45 mins in the other direction for a baseball game – then on Saturday's driving an hour and a half to a game.  That is my oldest sons scheduled games not counting my youngest son's baseball practice two days a week. My husband was out of town on business for two days and I was the taxi – cheerleader and mom all rolled in one.
This week I am pooped out!!
Players of the Team that played in the Little League World Series 2009
It also shows the true colors of my business being mobile. While traveling to all the many places we had to be for the week, my iphone never left my side. It stayed fully charged and in full use as I watched my kids in their busy life.
I sat on the side lines answering emails – responding to social media – scheduling post – making notes of the "to-do's" once back in the office. I also scheduled a promotion while sitting at the ball park that 8 amazing people took advantage of as new members of the Young Living Team. They received a free Essential Oil Reference book for being quick action takers and taking that step many people think about – wish about – and wait for the right moment to start.
Those eight people didn't – they are quick starters who jumped on board not having a clue what the next step is. They are ready to learn and apply – that is how business moves forward. Small steps.
My word for you today is this:

Excuses are things that hold you back – there is way to make it happen when you want it bad enough. My schedule is full, and my life is very busy and I run my business on the go. I share how I am doing that inside the business incubator. It is not easy but it can be done.
My question is: How bad do you really want it?
Facebook comments:
comments