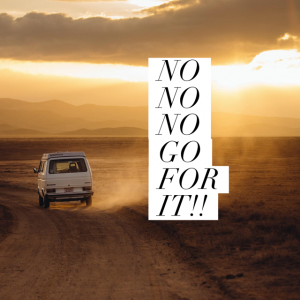 There's a book out there called Go For No. It's by Richard Fenton and Andrea Waltz and now co-authored by Ray Higdon. I have been reading and absorbing a little at a time. It is a great book to change how you look at Network Marketing and the results you can get if you focus on it from a numbers kind of way.
Fenton, Waltz, and Higdon did a great job in keeping it real with stories that all of us in the industry can relate to and then strategies on how to positively capitalize on a word that is typically seen as a negative.
From small children, NO has been a negative word that makes us stop what we are doing. Depending on how you were treated when you were young as to how you will view the word as an adult in business.
No from so many people doesn't mean NO. It means not right now or maybe how you approached them triggers a no. It could be something going on in their life at that time that will trigger a no.
I have had people join my business 3-6 years from the first contact. Had someone told me that would happen from the beginning I wouldn't have believed them. Planting seeds and following up. Learning to listen and stepping in without any attachment to the end results.
When you are hearing the word no – it means that you are talking to people. You may get 10 no's before you get a yes. That yes could be a Ray Higdon or Angela Brooks. Wouldn't that be worth the wait?
When you learn not allow rejection to punch you in the gut and just focus on the number of people you connect with, you will get a yes.
Ray Higdon always uses a waitress as an example: After your meal, they will ask if you want dessert. Think of how many people tells them no in a day. They smile and give you the check and move on to the next table. Be like the waitress…. keep asking… keep seeing who is open to hear what you are offering. Keep moving yes is coming.
Don't Be Addicted To The Outcome
The word no is like a punch in the face to so many people, they will go home throw everything in the closet and be done. When you allow your skin to tuff'en up and realize that no is not harmful it is just a word you can stay focused on where you are headed and not be addicted to the outcome directly in front of you.
Networking Marketing is a challenging business. Hearing "No" is inevitable and you must learn to embrace the No as much as you do the Yes. When you get a yes, celebrate, and keep getting those no's the next yes is waiting.
Topics in the book include dealing with rejection in network marketing, selling in network marketing, and creating the right mindset to be successful in network marketing
71 no's this weekend
This weekend I wrote a post on facebook asking this question:
If I could show you how to get leads this week for your business would you be open to learning how?
TYPE 'YES' below and I will message you.
[You can learn how here but first clear the cookies on your browser before clicking this link.]
71 people said yes on my Facebook Fan Page, and on my personal page 100 comments!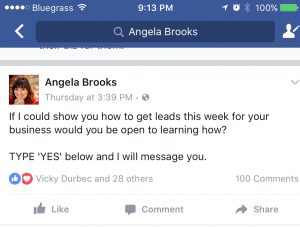 People flocked to the question wanting to know what was the secret to getting leads. Until they found out they had to learn a new skill, take 30 mins and listen to a dumb video and then make a decision.
One jumped onboard immediately, one took the trial and looked around first and then joined, another one wanted me to just tell them real quick how it worked they didn't want to watch a video and 20 or so watched the video and didn't want to really learn how to run their business, they are going to continue to think about it.
If I was attached to those outcomes I would have been upset all weekend. Instead, I was excited with the news ones that joined me and excited to see what they will do in their business. I can only teach those willing to learn and has a focus on what they want long term and not looking for a drive through
Ray Higdon is a two-time bestselling author and a former #1 income earner in a network marketing company that he joined while he was in foreclosure. He has shared the stage with Tony Robbins, Bob Proctor, Les Brown, Robert Kiyosaki and much more. Ray and his wife no longer build a network marketing company so they can better serve the profession as coaches, speakers, and trainers.
I am proud to say he is my business coach and influence. He went for the no and achieved amazing results with his time in network marketing. I am on a mission to go for n
Are you open?
So let me ask you…. Are you open for a side project that won't interfere with what you are presently doing?
Yes? Lets's get started Email: Angela or leave me comment below.
We all have a message to share with the world – let's get started! If you got value out of this post use the social buttons to share it to the world for them to see. Leave me a comment. I enjoy reading your insight to the blog post.
Angela Brooks is a retired nurse after working in mental health for 25 1/2 years. She built her 6-figure business part-time on her lunch break. Now she helps entrepreneurs use social media and a blog to build a wildly successful sexy business online.
Facebook comments:
comments