Funerals  – The New Family Reunions
by Angela Brooks
As much as we all hate to admit it, attending a funeral is where you run into ole friends that you lost contact with or family you don't see for one reason or another. Funny how a funeral brings them all back together but rarely does it spark a live gathering any time soon thereafter.
While celebrating the life of my dad's brother today, I listened as his daughter spoke about who he was as a person and what he did for her growing up. She listed the laughter and the good times, along with how he treated her friends when they came to visit at her home. She talked about being daddy's little girl. She talked about what he accomplished in this life, how he went back to college with her so she would not have to go alone. They graduated together.
Little did I know that he had a electrical engineer degree, but worked for 54 years in a newspaper office. He could fix anything and lived well off the salary he made with the paper business. It made me stop to think why he settled for the newspaper when he was so much more talented with other degrees.
He spent his life as a servant to others. When he made other people happy he was happy. He was very giving and loved to pick and have a good time. When I looked at him he reminded me so much of my father who passed away 4 1/2 years ago (step father but in actions he was my father).
The two statements that his daughter made that caused the tears to fall. She said, "When my mother was angry with me growing up she would tell me "You're just like your father." She smiled and my father always made me feel special and I stand here today to say I am proud to be my father's daughter.
As I drove home with mixed emotions of sadness that he was gone and going to be missed. I am relieved he did not suffer any longer after having a stroke. I smiled to myself, as I thought about the people who came to celebrate his life. How they supported each other, and shared stories they remembered about him.
He lived a life full of many hats. He went out of his way to please people; he loved his family and enjoyed company. He lived his life as he wanted, most people do not. They just dream about what they want to do but they never reach out and take the steps it takes to reach the dream. He was born and raised very poor and died a rich man.
As a nurse who has worked in an area that has a large turnaround from the stress, fear, danger, and long shifts. I have heard about many broken dreams, or dreams that were never reached for because they did not think they were really meant to have a good life. I have listened to so many patients talk about their life as if it was all they were suppose to have.
People like you and me spend most of their time talking about what they wish for – but rarely do anything it takes to get it. Our life has limited days, we all have a journey to live and we have talents and gifts that we own but rarely use.
Two years ago I stepped out of my comfort zone and began coaching with a millionaire who was living the life that I wanted to live. We spoke on the phone and she would give me a list of task to work on. We met at masterminds' events, conferences, and in just a few weeks I will be sitting in her home. I started slowly reaching for the life that I wanted to live and worked my way down the road in small steps one at a time. Now I am coaching my own team down the path that I took in the training center, and a private facebook group. I have not had my own mastermind just yet but that is coming.
Stop waiting for the dream life… start today. You have a full support team waiting to greet you. All you have to do is click this link to Get Started Now!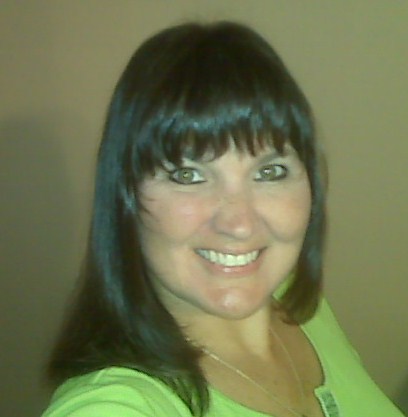 Angela Brooks is a mental health nurse educator who spent the last 22 years working in a state funded mental hospital. She is the author of "The Nurses Voice" who exposes raw truth as a nurse. She is transitioning from nursing to one of the top positions in a health company changing life's one oil at a time.
Follow me on Twitter: https://twitter.com/angelabrooks
Find me on Facebook: https://www.facebook.com/AngelaBrooksBiz 
Pin with me on Pinterest: http://pinterest.com/angelambrooks/  
Facebook comments:
comments