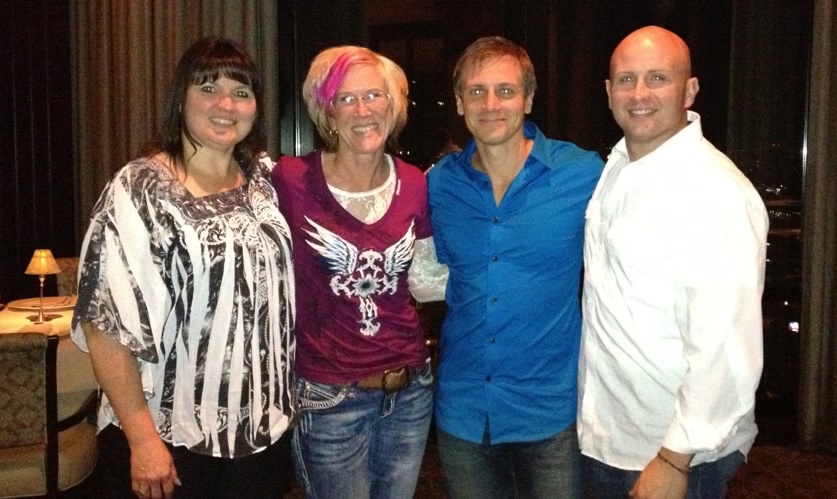 Have you ever had something happen in your life and it changed you forever? The kind of change that makes you stand in the middle of the room and go "WOW how did I get here?" That happened to me this weekend. I was trying and trying to absorb all that was going on around me and it was almost more than I could soak up.
I started in the beginning of March preparing for the weekend in Dallas Tx March 31, 2012. When Sandi Krakowski send out an email that told about her event she would be putting together and she was running a contest. I have not always been a contest participant or had the desire to try to win any of the ones that have been offered in my past. This one was different. I had the wild drive that wanted everyone to attend because I knew if I could get them in that room in front of that women their life would be changed. It was that simple – their life would be impacted until they had no choice but to go WOW!
I began encouraging my young living team to start making plans. I wanted their business to grow like mine had and I wanted to help them. Slowly they begin filling out the form to show up in Dallas – either through webcast or in an actual seat. Then I had people coming from the outside of my team that I did not even know that wanted to help me win! In my head I was thinking "What?" I wanted to help them get the skills and knowledge that Sandi has blessed me with. I wanted to get them in the room and they in turn wanted to help me get to the front of the room. How wild is that!
Sandi spoke in such detail about how God wants us to be happy and for us to make him happy he wants us to help each other, love each other. I understood that totally different after this weekend. She explained how it is not about the money, which always makes me people look at her a little differently because what drew them to the business meeting was to learn business to make money, right?
The fun part about God is that he used business to draw you to the meeting to learn how to build your business and make more money by taking care of his people.
Once the doors opened the energy was flowing and people began meeting those they had talked to on social media – who would have thought something like facebook and twitter could bring people to one place. I had several nurses come and introduce themselves to me as well as men who had sisters or wives that were nurses and enjoyed reading angelabrook.com.
Starting the day with Sandi as she shared her very flawed life story – and how someone as down and out in her life turned it around to become a successful leader. Not only does she not have a college education, she was self taught for several years until she started looking for a business coach.
After spending 22 years in a state funded mental hospital my life had gotten very stale and I wanted to do more – do things that really mattered for the ones I took care of. That is when I partnered up with Sandi Krakowski and now PJ McClure to work on my business and my mindset. Has it worked – yes!
After two very intense days of note taking, listening to Rabbi Daniel Lapin, Sandi and PJ McClure the Mindset Maven, I walked away with a new look at what I wanted in my business and why. Sandi and I have worked together for two years – and I have heard so much of what she was sharing with the group and took notes again anyway. As I begin re-reading them I could see something new in each page.
As Daniel Lapin said we are not humans having a spiritual experiences. We are spiritual being having a human experience. I want to show those who come into business with me how they can live life full and give back to life as the reward.
I stepped out of my comfort zone this weekend and hired my first assistant. She will be helping me save time on the things that she can do better than me while I do more for the team building and enjoy my family more. She is just the first person I have hired there will be others. Before this weekend I looked at how to make money, but not how money could serve me better. It is an exchange to be able to do more. Without other people in our life we cannot maximize who we are designed to be. Up to this point in my business I have done everything, and I noticed as I grew my team there was not enough of me to go around and still love my family with the freedom that I wanted to do. As PJ always says, "What do you want your life to look like?" My new assistant is going to help me live that life.
Another thing that really stood out to me was, what is my time worth? I still have 1.5 years left to punch a clock at a job. By the time I give my boss 8 hours, come home to the normal house duties, with my boys sports added in there too. Plus still making time to do things in my business, I was losing me – the very thing that I did not want to lose but find more of.
My new vision is to build a business serving others and providing jobs that will give me the life that I have worked toward so hard. As I learn how to serve others more I will be sharing that with my team. I am in the process of building a team site that will teach them as I learn one day at a time. Building a firm foundation platform that encourages, teaches, and builds life time friendships and changes bank accounts.
As the weekend came to a close and I sat in the Nana Restaurant with a stunning group of people. I stared out the window amazed at how my life had changed. From late night waffle house dinners in my younger horse riding days to the Nana, being served with excellence, eating the finest foods, trying to absorb the moment.
I had the honor of being picked up at the airport in a limo, and returned to the airport in the finest of style. My glass slippers fit perfectly, the smil e was permanently embedded on my face. My life was
forever changed.
I am not sure what you want your life to look like but I would love the honor of helping you and guiding you to live free, to live the life that most people think is for other people. It is for you – you have to work to have it, but you're already working at something that will only provide so much. To be more – is to do more, someone is waiting for you to step out of your comfort zone so they can too.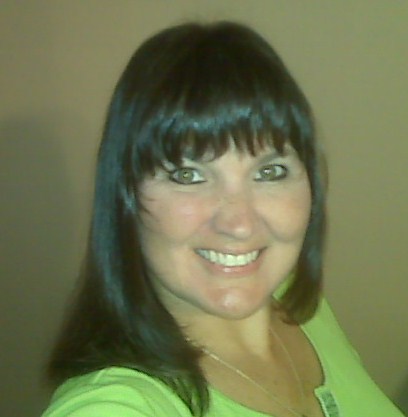 Angela Brooks is a mental health nurse educator who spent the last 22 years working in a state funded mental hospital. She is the author of "The Nurses Voice" who exposes raw truth as a nurse. She is transitioning from nursing to one of the top positions in a health company changing lives one oil at a time.
Follow me on Twitter: https://twitter.com/angelabrooks
Find me on Facebook: https://www.facebook.com/AngelaBrooksBiz
Pin with me on Pinteresthttp://pinterest.com/angelambrooks/
Facebook comments:
comments