Challenges in life – float in the same boat. Just when you think things are going pretty smooth challenges jumps in front of your moving forward efforts.
The back door popped open and my oldest son hollers "Mom!" In the tone I know so well – what was coming next was not good. I stood in front of stove with homemade chicken noodle soup simmering over a low flame, when I looked to see what he had to tell me. In his arms laid a limp and very weak family cat named Lexy. He had brought her home 2 years ago after finding her homeless under the soccer fields concession stand. Once again he had rescued her, but this time she did not look so good. We are not sure what happen to her but she was injured past our help. Making a quick call to our personal friend and veterinarian – all that was left was to comfort her and let her know we were with her. We sat and took turns stroking her fur, talking to her to comfort her fear. If we moved even for a minute she would meow until someone sat beside her kennel. Even in the ill shape she was in – she was still comforted just knowing we were in sight and by her side. We all knew it would not be long so we waited. Finally her fear left as well, as she did.
We as humans respond to fear much the same way. We like to stay in our comfort areas – where we know all the surroundings and we whine as soon as something moves that causes change. If we stand up and let our knees shake, tremble, and take a small step. The fear we thought was so bad really isn't.

Suffering never comes from the facts themselves, it comes from your perception of the facts; it's the meaning you place on what YOU are processing in that moment.
We have cobwebs in our thinking. It is based on our own life and how we have processed things along the way – things that have happened to us and the life that we have lived. We base our feelings on what we have experienced but that does not make it a fact. Our belief system is what I call our "filters". Just like for a car to run smoothly we have to change our filters to breathe in new life.
When you waste time believing your own BS, you diminish your own power. Everything in life painful or good has something we can learn if we are willing. As we all do – we take things that happen in life to fit our emotions at that time. Once the anger settles down (and yes sometimes that takes time mine did), the pain begins to heal we can look at every event on our life as a learning tool and know that the person that caused us to hurt, be uncomfortable was caught up in their own story just like we are.
Gratitude comes with your biggest growth – it comes from situations where someone you love forces you to face something within which you're avoiding.
With awareness, gratitude will come because you know the truth. You control how much you let the "facts" control you. Gratitude comes when you realize you have the power to feel any way you want to; in gratitude there can be no fear and you will feel free. (It's outrageous to see this happen!)

If you're in a situation that makes you unhappy or the fear is so strong – use your unhappiness as a motivator to make some changes. You only spend 8 hours at your job – take the other 8 hours to learn a skill that you can apply to see on Monday. Going back to school gives you a certificate that doesn't always produce results we had in mind. The nurses that sat on the same plane as I did (read that story) did not repond out of fear. Even though they had a skill that they knew how to use fear held them in their seat. Apply what you know, what you learn.
I was burnt out as a nurse – really burnt out. I used that feeling to motivate me enough to find a coach that could see me in ways I could not see myself. She was able to see my potential when the head crap was too thick for me to believe I had it in me to be more – "do more". When I wanted to quit (only for about 5 secs) she was pushing, encouraging, and believing in me until I believed in myself.
One year later after working with her one on one – three times a month and every Monday in a group call – Plus a mastermind in person. I can now see the results of the skills that I learned in action. I am still a nurse – and still working. I no longer look at my job as burnt out. I look at it as a road that leads me to the next crossroad. I now take the things that used to bother me and cause me stress and use that emotion as motivation to keep going. Did I have fear? You bet I did – lots of it!
When I stepped out of my comfort zone of 22 years, doing the same job, driving the same road, under the same roof. I had doubt, fear, anxiety – and it was all good. I knew I was on the right track – because fear was showing up more often. I stopped analyzed it – looked it in the face and moved through it.
I want to share with you some of the things that I have done that pushed pasted the fear, anxiety, and disbelief. Things that make me smile when I stop to analyze On October 22 – I will be sharing what I did alongside my millionaire business coach. I would like for you to join me click this link to grab your seat It will be the most fun you have had learning.
However, if you already know it all, do not plan on taking action, or looking for easy street. You may want to skip this call. This is only for people who want to see life as a chance to be all you can be – "do more". I hope to hear you there Get your seat
**********************
Would you like to use this article on your blog, ezine, or newsletter? You have my permission to share it in its entirety with the following blurb below: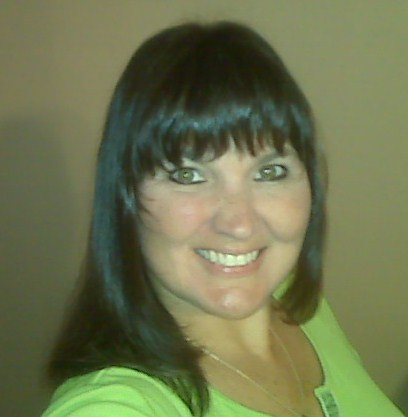 Angela Brooks is a mental health nurse devoting over 25 years to the nursing field. She is an author, contributor to the nursing magazines "Scrubs Magazine" and "NurseTogether.com".
She is the founder of angelabrook.com, a company dedicated to helping empower nurses who works in the mental health field. Not just for nurses – but those that nurse others in life. She is the nurses voice, the voice for those unheard. Join the community of nurses from around the world.
Thanks for Reading our News letter Will you help us spread the word
Click on the link icons below and share this message for others.
Come on over and leave your comment on the blog.
Share on Twitter? | Share your comment on my Facebook Page wall!





Facebook comments:
comments