Crafting your Story for your business sounds easy until it was my turn to speak to 30 of my Top Earner Mastermind colleagues. I went blank and only shared the end of my story, not the beginning. When crafting your story lay out the circumstances. Set the scene and give the vital information that will provide context for your listener. Telling your brands story is the heart and soul of your business, not the products you sell but the story behind what you do. What made you get started. That is who you are and your beginning.
Crafting your Story is Storytelling that is a powerful technique all levels of speaker uses to build the relationship, create engagement, and draws people into the brand. This is something you need to add to your business.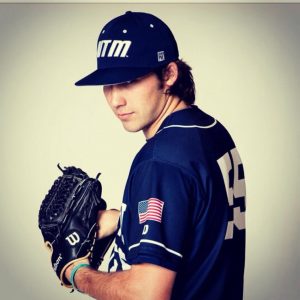 I spent 25 years in a high-risk nursing job working 13-hour night shifts to keep my boys out of daycare. Working someone else schedule and asking permission for days off to spend it with my family. After an 8-year dry spell of no raises, I started working part-time at home to replace the lack of raises and ended up replacing the whole income.
Now when this handsome calls and says "Mom I'm pitching today." I don't hesitate or ask anyone permission to get on the road to watch him do what he loves to do. Super proud of this UT Martin Spring 2018 pitcher. Play ball!!
This is my story – this is why I started in network marketing – this is what pushed me when I was tired and didn't feel like it. This is why I kept learning to improve my skills and why I needed to stay focused even when the check was not matching the time I was putting into it.
Crafting your Storytelling tells:
How the brand started
What motivates you to get up and work your business daily
A relationship building tool
How your product got your attention
Why this touched you deep enough to learn more
Contrary to what most people believe when they get into to business, it is that their brand and their story that is attractive not about the products they are using as a vehicle. The products and the network marketing company is the vehicle to use in the storytelling process but they are not the main feature. Storytelling is so natural we do it without even thinking about what we are doing.
How to Attract High-Quality Prospects Daily, Brand YOU to Build Influence others, Recruit More Reps to Build the Home Business of Your Dreams.
To attract, engage and sell effectively. Grow your home business via the internet to create real financial freedom… Without alienating your friends and family, being marked as a spammer or scammer, or worse actually getting your social media accounts shut down! Come join me as I share how this is done on a free webinar [Click here]
SHARE this post – COMMENT let me hear from you – TAG your team!
More Ways to Connect With Angela
Follow me on Facebook
Kool pictures on Instagram
Opinions and Such on Twitter
Resume' on LinkedIn
Resources I use: Resource Link
Generate High Quality Leads for your Business
Facebook comments:
comments