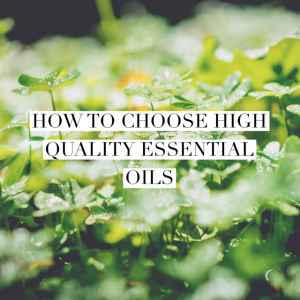 The most common question, I get to ask about essential oils is what makes them different than the ones at the local grocery story or the other companies who carry them. If you want to get on a hot topic of conversation find someone who uses the opposite company than you do and watch the tension flare up. I have never seen anything like it with any other type product.
Seriously no one has a conversation on which toilet paper is the softest, or which one does a better job. When you mention essential oils everyone becomes a scientist.
Like any product out there, shoes, clothes, furniture there are good, better and best quality of goods. Whichever level of essential oil someone has purchased and like they believe in them with all their heart
I refuse to get in the oily spat with someone over what I think and what they think is the better oil. For me and my family, I have my opinion and will stick to it until something sharply changes my mind.
The number one thing I have noticed is people are so busy trying to get the visa card from the other person they are not teaching the people they are selling to how to properly use the essential oil. I am not here today to diagnose, treat or cure not one soul, not one disease. What I am here to say is stop being so defensive when someone chooses another brand.
People will buy a product no matter what kind it is from the person they are most connected with. Not for the brand of essential oil or because one company history is better than the other. They buy because of the person they know, like and trust.
The bottom line is when people find something they like, use and believe in that is what they will continue using. I truly believe in education and teaching people how to see the value of a product but at the end of the day, it is their choice.
I see outright word battles going happening on facebook about who has the better product. I will never be in the middle of one of those spats because I am not going to see who can scream ME ME ME the loudest.
6 tips to choosing the right brand for you
Ask the company you are researching for their quality standards
Ask a friend or family that you know and trust that are using the oils what their opinions are. If someone you ask gets in to sales mode… back up. Ask someone else
Contact the company and ask if they have a therapeutic grade of oil and what does that mean. It can be determined in several ways.
Does the FDA approve of their products
Test some the products yourself and see which ones you like. Trust your own personal guide.
Check for quality
What type of relations does the company have with their growers and distillers
Can the company readily provide material safety data sheets (MSDS) upon request?
Can the company readily supply a batch-specific report (MS/GC) on the oil it sells?
Is the common name, latin name (exact genus and species), country of origin listed on the bottle with instructions
It is great that people are finally asking concerned questions about their products they use, I wish they felt the same way when they go to McDonald's and get a hamburger (how many ingredients does meat have in it)
Good quality oils like good shoes are expensive. It takes 250 pounds of rose blossoms to produce one (1) ounce (30ml) of rose oil, which explains the very high cost of pure rose otto or rose absolute. It doesn't always mean you have to pay high prices to get good oils but if the price looks too good to be true…. well it probably is.
A good essential oil that is concentrated will be more cost effective since you only have to use one drop and it will last longer with better aroma than a $3 bottle.
There are several good companies out there. If you are going to do your research look for some of the things I mentioned. Not every company will have every single oil you need and you may need to buy from another company. Be wise in your choices.
We all have our own opinions on what we think is good quality. I personally use this company for all my oil needs for me and my family. I have been to the farms, walked in the fields and toured the distillery. It makes me feel comfortable offering them to my husband and two sons. I will never deny there are other options out there but not for us. If you are open to experiencing the therapeutic grade essential oils let's connect and see how I can help. Contact Angela
We all have a message to share with the world – let's get started! If you got value out of this post use the social buttons to share it to the world for them to see. Leave me a comment. I enjoy reading your insight to the blog post.
Angela Brooks is a retired nurse after working in mental health for 25 1/2 years. She built her 6-figure business part-time on her lunch break. Now she helps entrepreneurs use social media and a blog to build a wildly successful sexy business online.
In case you missed the last blog post
Facebook comments:
comments