Chestnut House Bed & Breakfast – A Dream Life
by Angela Brooks
After driving 850 miles and 14 hours on the road I am back home reflecting on my weekend with the Mastermind Crew. What a great weekend. My two business coaches Sandi Krakowski and her husband Alan, PJ McClure and his wife Tammy, Jimmy and Kelly Nelson, Rochelle and Keith (Eric inside joke) Griffin, and myself spend the weekend in the beautiful Chestnut House Bed & Breakfast. This impressive Princess Anne-style home was built in 1906 and meticulously renovated to create four elegant guest suites. It was so casual and having everyone stay in the same house to mingle together with one day of business and a few days of down time that still had business chat intertwined.
The fun part of a weekend like this is that you realize your life is not divided into a business hat and a personal hat. It is one life. Its really cool to have a business that you are the same person all the time – no matter where you are.
We worked with advertising and PPC click ads on Facebook. The best part was Sandi took over our computers rewrote our ads and had them approved in less than 20 minutes. We walked out of this weekend with advertisements that were bringing in new leads and connections within the first hour.
Sitting casually on the front porch chatting about business and life all blended into one conversation until dinner time. We walked down by the lake in the village to have dinner at place called the Boathouse. Great food and a fun manager who we told thank you for great service on Twitter!  @BoatHouseWinona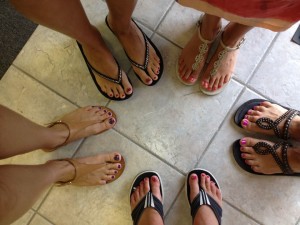 Great food ( a little to much great food), the girls got pedicures, had lunch at Sandi's home, took walks in the village and all because of business. Our businesses are not in suits and ties – they are in flip flops and crop pants kicked back on a couch with an ipad or iphone.
So what does Florida, Kentucky, and Dallas have to do with each other? Everything! Friends met through social media and business gathered in one place for a mastermind.
On my first day in town after driving for 7 hours I stopped to look over the lake and made this video – Click to view and leave your comment. (keep in mind the long drive equals tired eyes and windy hair)
As a nurse who was burnt out in a profession filled with stress – changing professions is a breath of fresh air. If you are burnt out and would like to change directions but do not know where to start I would like to help you. Click on this link to receive information on how you can change how your next year will look.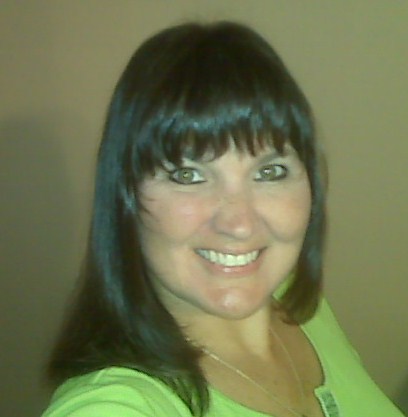 Angela Brooks is a mental health nurse educator who spent the last 22 years working in a state funded mental hospital. She is the author of "The Nurses Voice" who exposes raw truth as a nurse. She is transitioning from nursing to one of the top positions in a health company changing life's one oil at a time.
Follow me on Twitter: https://twitter.com/angelabrooks
Find me on Facebook: https://www.facebook.com/AngelaBrooksBiz 
Pin with me on Pinterest: http://pinterest.com/angelambrooks/  
Facebook comments:
comments