Breaking the Chains – When You Want More and Do Not Know Where to Find It
Ease dropping in on peoples conversation is not my normal, usually I am so deep in my own thoughts that I do not pay any attention to what is being said around me. At times there are the conversations that catch your attention and perks up your ears. Listening to nurses who say "There has to be more to nursing that what I am doing, I do not feel like I am helping anybody". Frustrated and still wanting to help other people is in more people's minds than just nurses. Nurses seem to feel it deeper because of their profession as care givers.
Last weekend I was in Dallas Tx and had the opportunity to meet several nurses who are taking their skills to business. They still have a deep passion for the ability to care for people in the nursing field but have also added business to helping people at a new level.
Actually I have been amazed at how many health care workers are now shifting to business where they have more control over changing people's life's, the deepest core of most nurses heart.
One afternoon I sat with a friend who had life challenging the core of their heart. Studying psychology to learn how and why people do the things they do – and yes attach a diagnosis to the behavior. Spoke frustration at how they could see others living in a destructive pattern but still make the choice to stay in the middle of it anyway. Watching someone that they cared about, live in a life that was not satisfying to their own needs; but living to make others around them happy because it resembled the same choices they had made in their life. Passing the lantern so to speak.
Being strong enough to step out of what is normal or what others think is best for you can be hard and very challenging. Changing life patterns with little to no support is stressful! We have all seen families for generations carry on the same destructive behaviors. When someone says the family name they have already attached what they are like in their mind before ever meeting the person.
Breaking the chains that are attached to generational patterns takes a strong will and a passion
that is stronger than any ties to the past.
I must say the best thing I did for my personal life and business life was to find a coach(s) who could see in me more than I could. We have all had people speak things to us that sits in the back of our mind that will pop up as soon as you attempt to change. That little voice will remind you of who you were – it will never give you the courage to be more. The very reason people do not step out of the normal behaviors and do what they are designed to do.
As a nurse who loves to see people beam with satisfaction and teach them the skills I have learned to change my life direction; I am discovering there are more just like me out there. But they do not know where to start or if what they are feeling in their gut is real. Being connected to like minded people gives you permission to grow and make the changes you need to really give back to the world what you're designed to do. Stepping out of the normal is the hard part – living by design is the easy part.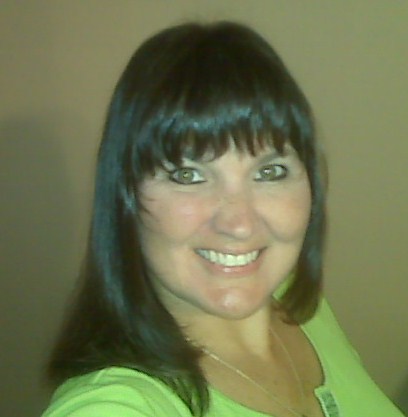 Angela Brooks is a mental health nurse educator who spent the last 22 years working in a state funded mental hospital. She is the author of "The Nurses Voice" who exposes raw truth as a nurse. She is transitioning from nursing to one of the top positions in a health company changing life's one oil at a time.
Facebook comments:
comments