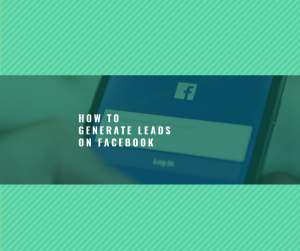 If I give you a few tips on finding leads to talk to for your business would you actually try it? The big question I get asked about marketing social media is "I don't know when to post on social media" – Highest traffic occurs mid-week between 1 to 3 pm – On Thursdays and Fridays, engagement is 18% higher, Average time spent per Facebook visit is 20 minutes. (I think it is longer). Go say hello.
Start talking to people.
In the Freedom Foundation, there is a training where I teach how to how to tap people on the shoulder by using the "follow button" on Facebook. It is a friendly conversation starter that usually results in them going to look at your profile page and leaving a comment in your inbox.
If the timeline on your Facebook wall is not full of your company products and looking like a spam fest they will usually start a conversation to see who you are an what you do. This is not a time to get all crazy with excitement that someone is carrying on a conversation to tell them about how wonderful your company is and how great the products are.
This is where you are a real human saying hello and getting to know another human. For some people that is super hard once they have purchased a network marketing kit. They forget how to talk to people, how to ask questions and learn more about them. Some people even need a script to carry on a conversation with. To me, a script sounds like a robot and I know when someone is using one in a conversation immediately. Of course, you know what is next… the sale.
People rarely, (if ever) buy from someone the first time they meet them but they will make a purchase when they have been in contact a few times or be able to get to know them a little more. In your conversation, you find out who they are, what they like and don't like, what their goals are to see if they are open to what you have to offer.
Not everyone you talk too will be open to your offer for your primary company. However, they could be an open to learning how to build a second income. If you have more than one offer to share it helps you generate a better conversation with someone if you notice in the conversation they aren't interested in natural health and essential oils.
Clean your Facebook Pages
Another good place to get people talking to you is the under the "events" tab on Facebook where it shows who's birthday it is for the day. (You may need to turn this on in your settings). Send a private message to each person giving a "Happy Birthday Have a great day" message. I like to be unique in my birthday messages besides the same ole "happy birthday" phrase. It is rare someone doesn't respond. If they don't – I unfriend them.
That may sound harsh but if they won't even respond to a simple birthday message they won't take the time to talk to you either. Clean your social media page so you have people you want to talk too, and those that will talk back to you.
Open your Facebook post status updates to "public" so non-Facebook friends can find you AND Google. If you only speak to your friend list in your status updates you aren't reaching new people. You should always be adding new people and removing those who won't communicate.
These tips may sound so simple that they won't work. Try them. If you are listening to the crickets play the violin you have nothing to lose. Practicing talking to people makes this work easier, and faster the more you use it.
Not enough time to build a business?
There's never ENOUGH time. When you're busy at your job, or taking care of your kids, or even trying to steal some time with your honey, it might feel like you'll never have the time to learn and achieve everything you need to do to really succeed with your business.
Here's the inside scoop on how I built my side-hustle business to six figures and created a community of raving fans – all while working full-time (and making time for my family, too)
Join Us On This Free Webinar –Fundamental Foundations – My Simple System To Build Any Kind Of Online Business To Six Figures How to hack your way to success – without spending tons of money on every new "guru" or "must-have tool"
Presenter: Angela Brooks – Author, recovering night shift nurse, part-time network marketer, and full-time wife and mom.  I hold nothing back in this free training – I turned my part-time business into full-time freedom and you can, too. I'll show you how.
SHARE this post – COMMENT let me hear from you – TAG your team!
More Ways to Connect With Angela
Follow me on Facebook
Kool pictures on Instagram
Opinions and Such on Twitter
Resume' on LinkedIn
Resources I use: Resource Link
Highly Recommended Business Marketing & Blogging training 
If you enjoyed what you read, from this free training page, please feel free to share, distribute, and post this content so your team can benefit from it too. All that we ask in return is that you attribute all content to Angela Brooks, and post a link back to our website at AngelaBrook.com/blog Thank you!
Facebook comments:
comments