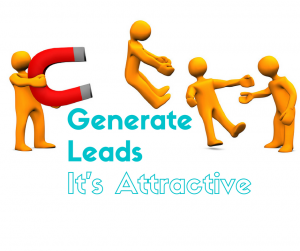 What is attraction marketing? You are hearing this method of marketing more all the time in network marketing. The reason is it works with the internet wide open to million of people is the only way you will stand out is to be different and being you. Building your own brand creates a community around what you are an expert in.
Rarely do people give themselves credit for having a skill that others need to know. I know it was something I had a hard time wrapping my mind around too.
We are all unique and have a talent and skill that someone else would like to know more about. When I began online I wrote to other burnout nurses and as my business has grown people want to know how I have used a blog and social media to build a business online without the home parties.
A good Attraction Marketing system is going to do 4 things.
1. Generate leads for your network marketing business
2. Builds relationship
3. Allows you to generate a generic income from another source (so your eggs are in more than one basket) or lead them to your network marketing opportunity.
4. It is a duplicating system for your business team
The best way to use attraction marketing is to give away valuable content for free that leads them to your email list where you can provide more value and lead them to your offer.
This also confuses people.
I got a message on facebook from a team member after I posted a marketing training call. She opted out of the information then said "I get confused because it's usually all about online marketing. The messages can get overwhelming. I work at my own pace and I am confident that will work."
I got 3 new leads!
Within 5 minutes I got another message from a coaching client that said: "I've had 3 new leads opt into my marketing funnel over the past two days! Two for business, one for the product. Not sure what I'm doing differently, but something must be working because this is the FIRST time this has ever happened!!! … Oh – and by the way – hubby and I were on a little getaway when these leads came in. Meet Stephanie here
Building a reputation
When building a business with attraction marketing online where the content and information highway is super noisy standing out with good value is a must. What people miss about online marketing and having home parties is the location. You are still building a reputation and a community. One is online, one is in person. Pick what you enjoy or use them both.
When I meet someone in person the first thing I do is look for them on facebook to learn more about them. From there I look to see if they have a blog. If people can not find you they forget about you real quick. That is not being mean it's a fact.
It doesn't matter what industry you look at there is a facebook page, a blog, and other social sites listed to support the person. People like to learn more about you, they like to peek inside your life. (Come see me on Instagram AngelaBrooks1). When they feel like they know like and trust you, then they will reach out to do business with you.
If you gained value from today's post I would greatly appreciate if you commented below and shared this post on Facebook.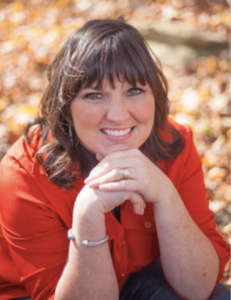 Angela Brooks
Email: Contact Angela
Blog: Attraction Network Marketing
Facebook Page: AngelaBrooksBiz
Twitter: @angelabrooks

PS: If you haven't recruited anyone or fewer than 10 people this course may help you,
it's free MLM Attraction Marketing Training.
Facebook comments:
comments